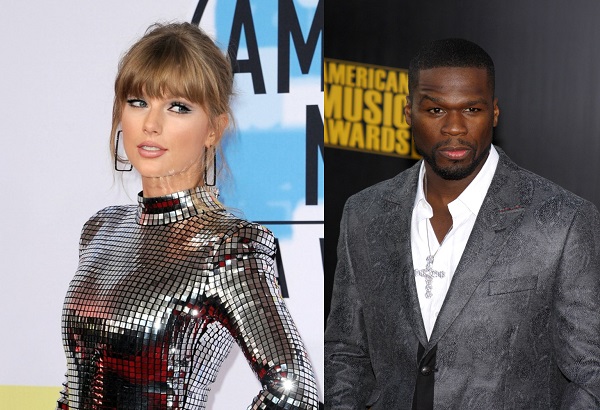 Left image via Tinseltown / Shutterstock.com, right image via Tinseltown / Shutterstock.com
50 Cent is unhappy with an Australian street artist for painting a bizarre mural combining the rapper's image with that of Taylor Swift.
Melbourne-based artist
Lushlux
took aim at 50 Cent with his latest work of art dubbed Swifty Cent. The mural showed 50 Cent's face superimposed on Taylor Swift's head, complete with her ponytail and soft bangs.
"Smash or pass? I might turn 50 week into 50 month and turn this war on 50 into some Iraq type quagmire," the artist said in his Instagram post.
50 Cent has reacted to the mural, threatening to hit the artist. "Man look at this s**t, TF is wrong with this guy he won't stop," the rapper said along with a repost of the picture on Instagram. "Swifty cent, I'd like to hit this MF right in the back of his head while he doing this s**t."
Lushsux has also reimagined the rapper as various personalities. The artist has trolled the rapper by painting him as Post Malone, Chairman Mao, and even Donald Trump.
"Who the f**k keeps painting these murals of me all over the place?" 50 Cent asked.
View this post on Instagram
View this post on Instagram
View this post on Instagram
View this post on Instagram
View this post on Instagram
View this post on Instagram
[via
Tone Deaf
, opening image via
Tinseltown / Shutterstock.com
, right image via
Tinseltown / Shutterstock.com
]