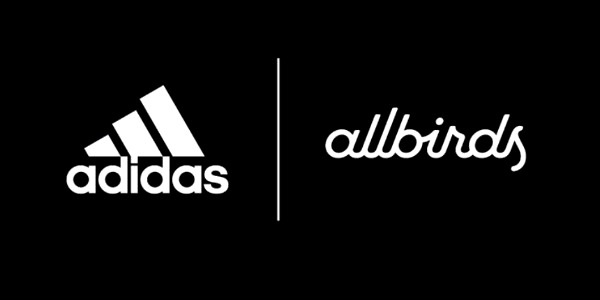 Image via adidas
Sportswear brand adidas and sustainability-driven shoemaker Allbirds are teaming up to create the world's first high-performance sneaker with the lowest-possible carbon footprint.
adidas announced the collaboration on Twitter with a post directed to Allbirds. "Hey @Allbirds, you up? We've been thinking… do you want to tackle climate change, together?" the post read. Allbirds responded about creating a shoe "that doesn't have a carbon footprint," which hasn't been done before.
Both companies are endeavoring to produce a sustainable shoe with almost no carbon footprint. "We are aiming for zero," said James Carnes, vice president of adidas Brand Strategy in
press release
.
Allbirds is known for creating shoes focused on sustainability with the use of renewable materials, such as wool and eucalyptus tree fibers and sugarcane waste. This partnership will be a trailblazer by today's industry standards if they hit the target of producing shoes with the lowest-possible carbon emissions.
Funny you ask. We've been dreaming about a shoe actually... One that doesn't have a carbon footprint. The thing is, it's never been done.
— Allbirds (@Allbirds)
May 28, 2020
View this post on Instagram
We're teaming up with @allbirds to redefine the playbook on sustainability and co-create a performance shoe with the lowest carbon emissions, ever. Yes- ever. Because we can't get to where we are going alone.
[via
CNN
, cover image via
adidas
]