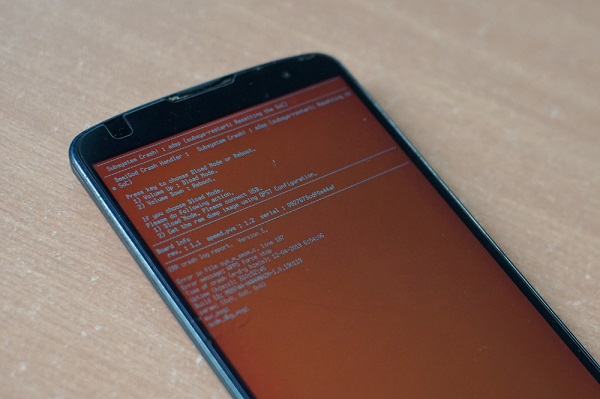 Image via Mas Jono / Shutterstock.com
Android users will have to be wary of a particular wallpaper that has been circulating around recently.
This picturesque landscape wallpaper shown below, depicting hills and a river, will cause your phone to immediately crash. If you attempt to reboot your device, it will likely turn off again before the sign-in page is displayed. Unfortunately, restarting your phone in safe mode won't fix the issue.
The photo was recently shared by tech leaker Ice Universe, who warned other social media users that the background "will cause your phone to crash." Despite the warnings, Android users went ahead to download the wallpapers and were greeted with pretty ugly results.
Android Community
explained that this is the result of the photo encompassing a "bigger color space than normal images." The image's Android Open Source Project (AOSP) code contains a value that is greater than 255, while the maximum value for an average image is only 255.
According to
9to5Google
, the issue currently affects devices that are running on Android 10 or older, but not phones powered by the Android 11 operating system. This is due to the fact that the system on Android 11 converts color spaces, while Android 10's system doesn't, causing the image to crash smartphones.
Ice Universe said that Samsung was alerted about this issue back in May, and is in the midst of issuing a firmware update. Google had also been notified of a similar bug in 2018, but was unable to tackle the matter.
WARNING!!!
Never set this picture as wallpaper, especially for Samsung mobile phone users!
It will cause your phone to crash!
Don't try it!
If someone sends you this picture, please ignore it. pic.twitter.com/rVbozJdhkL
— Ice universe (@UniverseIce)
May 31, 2020
When I tried to upload the original image (left) to Weibo, I found that its color to change (right). At this time, the image became harmless, but when uploaded to twitter, the original image still does not change color, still harmful. So I suspect it may be related to color gamut pic.twitter.com/0A1PlUqlpv
— Ice universe (@UniverseIce)
May 31, 2020
What the hell bro , It is frozen

How to get back to normal ?#GalaxyS20Ultra pic.twitter.com/GZfCfPY7vO
— Learning 2.1 (@vamsiexplores)
May 31, 2020
@UniverseIce This is an android issue sadly is affecting also google pixels as well pic.twitter.com/HZTtogLfwB
— Sebastian (@seb3153)
May 31, 2020
This is the most fucking bug I've ever seen. I even tried in safe mode but still no help. Had to reset app data. Shitsung do something pic.twitter.com/ASeHfNNGYI
— Dawood (@pegasaie)
May 31, 2020
Huh, tested this in an emulator. Crashes SystemUI. Checked for any odd issue with the image's header, didn't notice anything off from my limited knowledge of JPEG. It also ends properly. pic.twitter.com/s2m0q0WNqo
— Jason Ashley (@testsubjectname)
May 31, 2020
[via
Independent
, opening image via
Mas Jono / Shutterstock.com
]