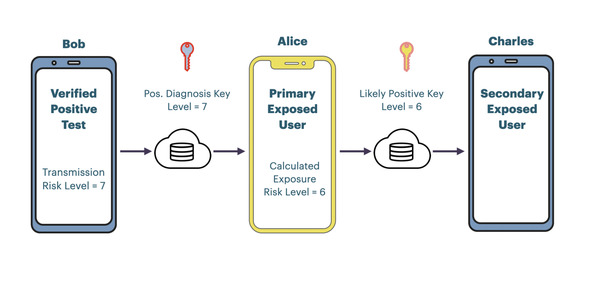 Image via Apple and Google
Apple and Google previously
announced
that the two companies would join forces to develop a
COVID-19
contact-tracing software via Bluetooth technology. Now, the companies have released the first look at their system, along with guidelines on user privacy.
This week, the tech giants
released
images, guidelines and details on the API software. The additional resources and requirements for the feature serve as aids for developers in working with the app for when it gets released later this month.
The companies will not create a new app on their own but integrate their Exposure Notification API software with other contact-tracing apps from government and public health bodies.
Apple and Google shared a
sample code
for apps on the iOS and Android systems that can use their contact-tracing tools and show them how to honor user privacy.
Guidelines listed include statements that the system will not collect any location data, that the app will be used solely by health authorities without any ads, and that it will be disabled when contact-tracing is no longer required. To find out more about the system, head on over to
Apple
and
Google
's sites.
Image via Apple and Google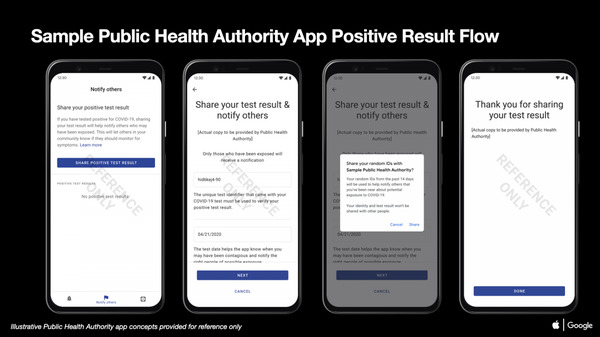 Image via Apple and Google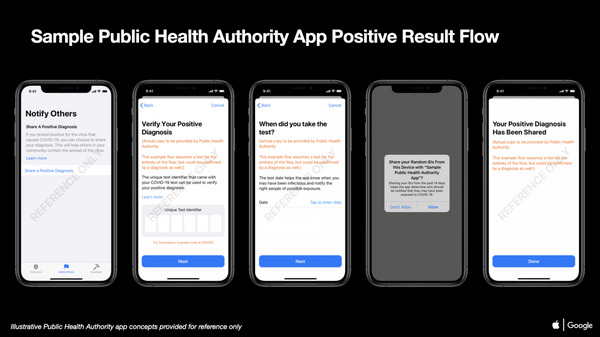 Image via Apple and Google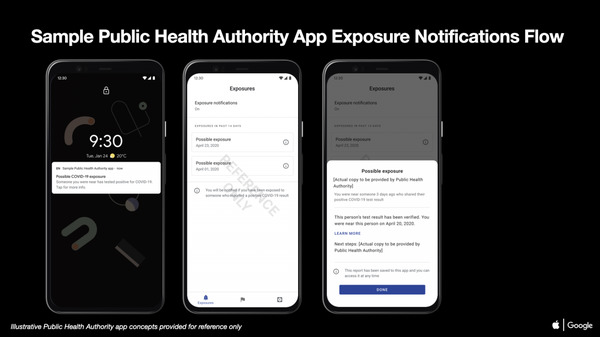 Image via Apple and Google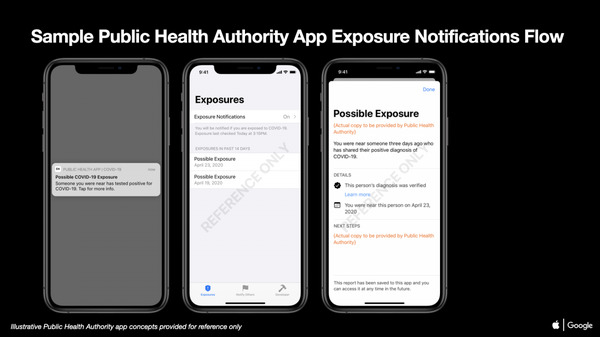 Image via Apple and Google
[via
TechCrunch
, cover image via
Apple
and
Google
]