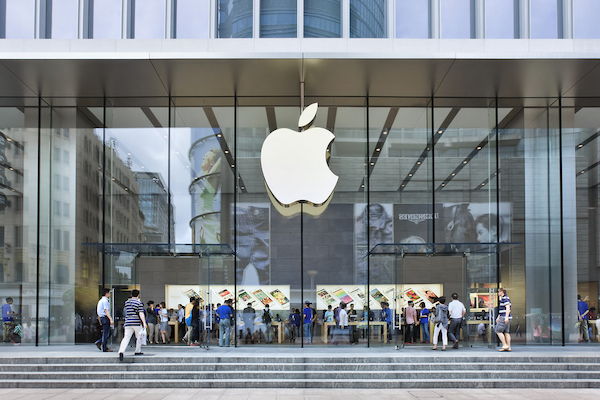 Image via TonyV3112 / Shutterstock.com
Apple has reopened almost 100 of its retail stores worldwide, but don't expect people to swarm its outlets in wait for a new iPhone on launch day.
In response to the
COVID-19
situation, the Cupertino tech giant will implement social distancing regulations to its retail arm. As reported by the
Washington Post
, employees will limit the number of customers allowed in stores at any one time. Patrons will also have their temperatures tested at the door, and are additionally required to maintain a distance of at least six feet from others.
Staffers and customers will have to put on masks before entering the locations. If visitors do not have a mask on hand, Apple will supply them with one.
Throughout the day, Apple will conduct "enhanced deep cleanings" across the stores, including their tables and display products.
While Apple Store employees are recognized for their friendliness, the company will sadly have to sacrifice a smidge of this hospitality as some retailers will only allow curbside pickups.
"Since we first began responding and adapting to COVID‑19 in January, Apple has let care drive our decision‑making: care for our teams, care for our customers and care for our communities," the company shared in a press release.
Along with changes on its retail front, Apple has begun
launching products
solely through its digital channels. The
WWDC conference
will also be conducted virtually to contain the coronavirus.
@Apple ⁦@NicAnsuini⁩ I was so happy to be back at the #AppleStore today!!! pic.twitter.com/pjThtsIO0v
— Parshall Mice (@ParshPolit)
May 18, 2020
[via
The Washington Post
, cover image via
TonyV3112 / Shutterstock.com
]