[Click here to view the video in this article]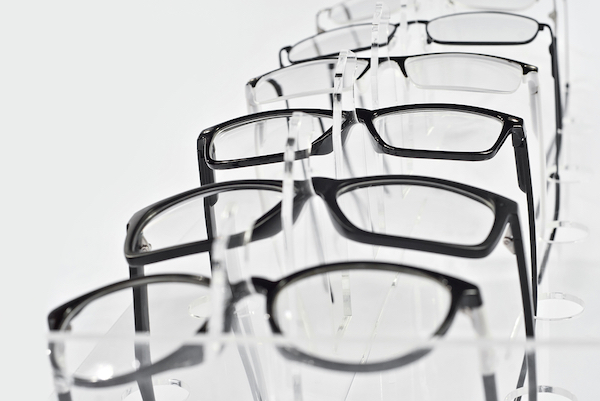 Image via Shutterstock
Apple might be turning spectacles into a status symbol, or make yours lame, and is believed to be actively working on smart glasses with AR functionalities.
Speculations of the eyewear have been around for awhile, but reliable tech analyst Jon Prosser now apparently has more insider info to share. He disclosed in a new
YouTube video
that the gadget, which he dubs to be the tech giant's "most mysterious product ever," will be named 'Apple Glass' and start at a price of US$499, excluding prescription costs.
Prosser, who most recently confidently and accurately predicted when the
2020 iPhone SE
would be released, said he had taken a glimpse of a prototype for the spectacles. The test version sported plastic frames, but he reckoned the final product could be built with metal.
He added that the displays applied to the 'Apple Glass' don't seem to be compatible with tinted lenses in order to double as smart sunglasses, and would be more suited for clear frames.
Much like the Apple Watch, information displayed by the glasses will supposedly be processed by the iPhone. The wearer can control the glasses by making hand gestures in front of them.
The prototype also features a LiDAR sensor on the right temple frames to accurately measure the distance of real-world objects for more precise AR interactions. The 'Apple Glass' can be juiced up with a wireless charger, Prosser found out from his sources.
Prosser said Apple is likely to show off the 'Apple Glass' in end 2020 or early 2021, though its launch might take place only in 2022. His report corroborates with that of renowned tech analyst Ming-Chi Kuo, who believes the glasses will only be available to the masses in 2022 based on information obtained by Apple's supply chain.
View this post on Instagram
View this post on Instagram
Jon Prosser has provided new details today on the upcoming Apple AR glasses. The product will reportedly be called "Apple Glass" and could be announced as soon as later this year. #Apple #AppleGlass #AppleHub
Just for amusement's sake,
here's a fun designer concept
from 2018 that imagined glasses in the style of Apple products.
[via
Digital Trends
, images via various sources]