[Click here to view the video in this article]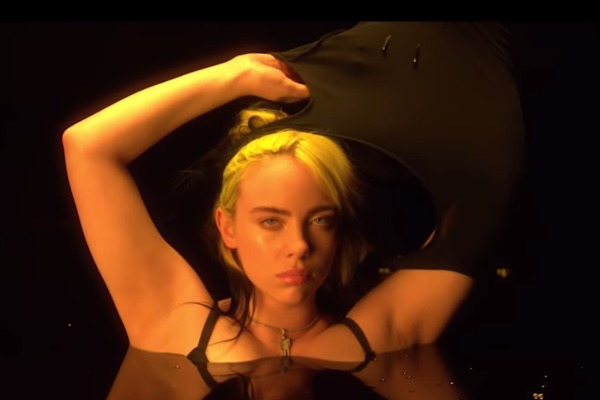 Video Screenshot via Billie Eilish
Musician
Billie Eilish
addresses her body-shamers in an empowering short film, called Not My Responsibility.
Eilish is known to wear oversized clothes to refrain from being objectified. However, she has encountered body-shaming remarks throughout her career, and now, she is opening out about them in a gripping video.
The
footage
was first used as an interlude in her Miami concert as part of her Where Do We Go world tour. The video would have made rounds during her other concerts, but the tour came to a halt due to the
coronavirus pandemic
.
In the video, Eilish is seen undressing her top before submerging into the darkness. "If I wear what is comfortable, I am not a woman. If I shed the layers, I'm a sl*t," she says in the video.
She goes into detail about the criticisms she has faced, before reminding people that if she decides to live by others' rules, she will never be her true self. Towards the end, Eilish emphasizes that her value is not judged by the assumptions made about her.
"Is my value based only on your perception? Or is your opinion of me not my responsibility?" she adds, targeting the naysayers.
[via
Dazed
, cover image via
Billie Eilish
]