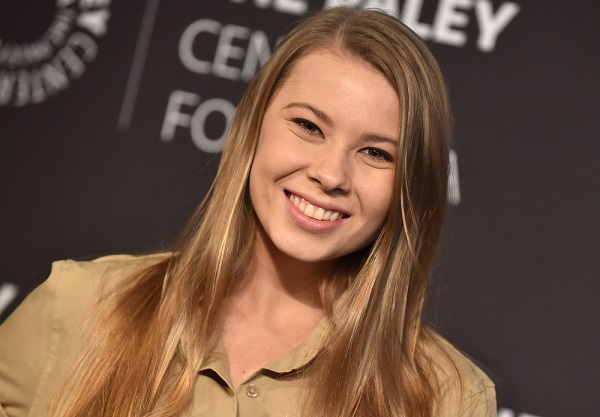 Image via DFree / Shutterstock.com
Bindi Irwin ensured that she honored her late father, Steve Irwin, during her wedding day.
She shared a clip of her wedding to Chandler Powell that incorporated photos from the nuptials, as well as old clips of her and her father when she was younger.
"I think that dad's with us too in a way," Irwin said in a voiceover. "I think that his spirit lives on in everything that we do so I feel like he's going to be there walking beside me and Robert as we head down that aisle."
The clip then showed the moment where she and Powell exchanged vows at the family's Australia Zoo back in March, before they lit up a candle in her dad's memory.
The couple also acknowledged those who couldn't attend the wedding due to the pandemic.
Later in the video, her mother, Terri, congratulated the couple and expressed the joy Steve would have felt. "Bindi, you're the most beautiful girl and Chandler, you're the most perfect man to marry Bindi," Terri said. "And I know Steve's here and I know he's smiling on you. Congratulations."
The heart-warming clip ended with a footage of the couple posing in front of the animals at the zoo, as they smiled happily as husband and wife.
View this post on Instagram
Love always wins. ️ @chandlerpowell @animalplanet
View this post on Instagram
Our wedding day. ️ Reflecting on these beautiful moments with the love of my life.
[via
Today
, opening image via
DFree / Shutterstock.com
]