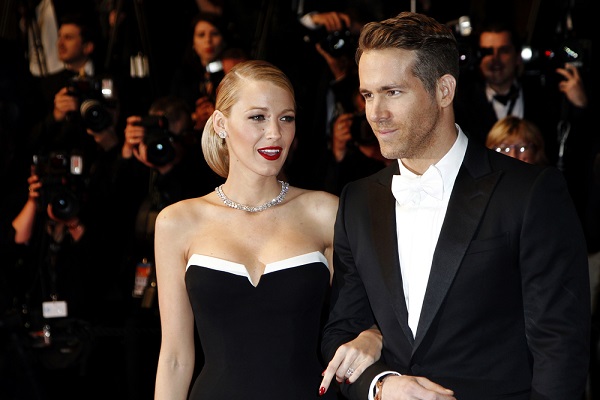 Image via Andrea Raffin / Shutterstock.com
Blake Lively poked fun at her husband, Ryan Reynolds, when a hilarious
photoshopped
picture of him in briefs surfaced online.
A fan had shared a doctored photo of Reynolds laying back on the checkout area of a grocery store, dressed only in American flag-branded underwear and a cropped T-shirt with the word "FUN" on it. The man had tattooed legs and wore black sneakers, resulting in a rather unusual and humorous visual of Reynolds.
Lively decided to roll with the joke by commenting, "Please stop stealing my personal photos," along with smiley emojis.
The couple is known for consistently making fun of each other. Recently, Lively shared a photo of Reynolds rocking a
tiny ponytail
during the lockdown. "I dare you to forget this every time you see him," Lively joked. Reynolds hilariously replied, "Clearly your birth control doesn't work, so…"
View this post on Instagram
No such thing as privacy anymore. #CommentsByCelebs
[via
Pinkvilla
, opening image via
Andrea Raffin / Shutterstock.com
]