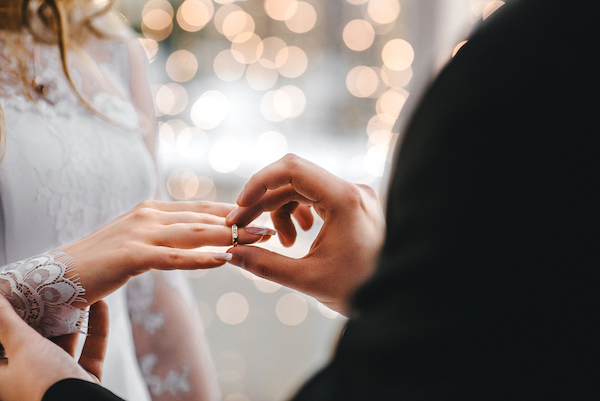 Image via Shutterstock
A Dallas wedding videography and photography studio has taken a hit after hastily launching a smear campaign on a man who had recently lost his fiancée to a car crash.
The fiancé, Justin Montney, had requested for
Copper Stallion Media
to return his US$1,800 deposit after his would-be wife passed away in the accident. The studio refused his plea, prompting Montney to leave a negative review, according to
Denver 7
.
Out of a fit of fury, Copper Stallion Media
created a website
under Montney's name to flame the couple. In a now-deleted statement on the site, the studio insisted that the man knew "the contract was non-refundable but says we should give the money back due to the circumstance."
"Life is a b*tch, Justin," the studio declared.
It also wrote that because of the negative attention, "we have received numerous emails, phone calls and comments online," further claiming that the domain name registered against Montney was purchased with his deposit and that it had been secured for "the next two years."
Montney told a local television network that the studio had threatened to sue him for asking for a refund, and while he was aware the deposit was non-refundable, he imagined the company would compassionately oblige "because they didn't render any services."
Copper Stallion Media argued that refunds were impossible, as it had already blocked off the filming date and hired a videographer to fulfill the services. It additionally criticized the fiancé for "trash[ing] a company."
"We will NEVER refund Justin Montney even with the online threats and harassment," it wrote on the website. "If we knew he was going to shake us down, we would have charged a higher deposit."
"We hope you sob and cry all day for what would have been your wedding day," Copper Stallion Media allegedly expressed in a now-deleted Facebook post.
Its comments against Montney on the website seem to have been taken down, as well, and have been replaced with a lyric video playing A Perfect Circle's Disillusioned.
there's really people like this in the world. I hope no one hires them and they lose their business pic.twitter.com/OosZZcYaX6
— Tyler. (@Tyler_Macin17)
May 24, 2020
[via
Insider
, cover image via
Shutterstock
]