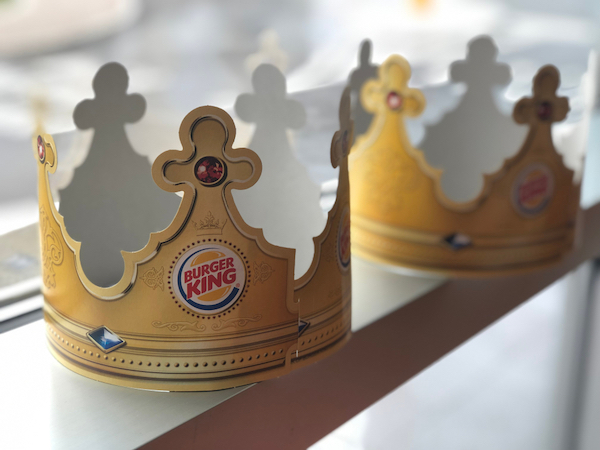 Image via Kate Krav-Rude / Shutterstock.com
Burger King not only wants you to
keep out of McDonald's
, but also maintain a safe distance from fellow customers.
In Germany, Burger King has started reopening its dining rooms. As a creative approach to force customers to stay six feet away from each other, it has handed out giant "social-distance crowns" to have them "social-distancing like a King."
The move is similar to a stunt pulled by a German café, which has
put pool noodles
on customers' heads so they're not seated too closely with each other.
While McDonald's is testing a
social distancing-inspired store redesign
in response to the
COVID-19
crisis, Burger King told
Business Insider
that it has adopted a "do-it-yourself" approach to uphold "high safety and hygiene standards" in a "fun and playful way."
View this post on Instagram
So geht Social Distancing like a King #burgerkingde #socialdistancing #krone #lovebk
distancing, but make it fashion pic.twitter.com/lVn1No5Jwq
— Burger King (@BurgerKing)
May 22, 2020
[via
Business Insider
, images via various sources]