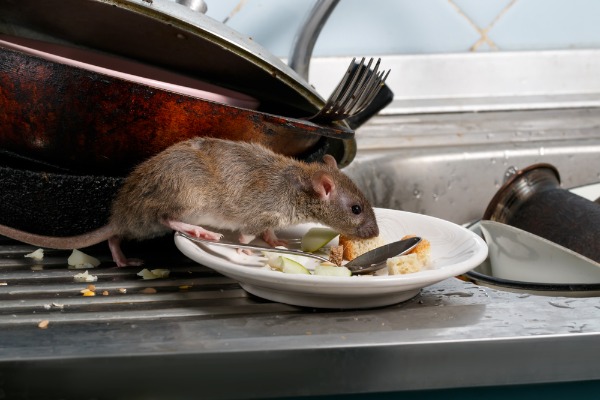 Image via Shutterstock.com
As people stay home due to the
coronavirus pandemic
, rats and other rodents have gotten more aggressive finding for food according to the Centers for Disease Control and Prevention's (CDC)
new advisory
.
With the lockdown restrictions easing up in the following weeks, the CDC warns people about the increase in "unusual or aggressive rodent behavior." This is due to the decrease in food availability for rodents during the community-wide closures.
The CDC has urged people and restaurant owners to cover up holes where these rats can get into and clean up garbage and debris regularly to keep them at bay.
The advisory also recommended people to "follow established guidelines when cleaning up after rodent infestations to prevent exposure to rodent-borne diseases." If there are heavy rodent infestations found in your area, the CDC suggests using a repellent that has been registered by the US Environmental Protection Agency.
Rats in urban areas have even resorted in rodent cannibalism due to food scarcity during the lockdown, per the
New York Post.
CDC warns of "unusual or aggressive rodent behavior" as they search for new food sources https://t.co/jRUo6iJCju pic.twitter.com/tAQuTVec64
— The Hill (@thehill)
May 24, 2020
[via
The New York Post
, cover image via
Shutterstock.com
]