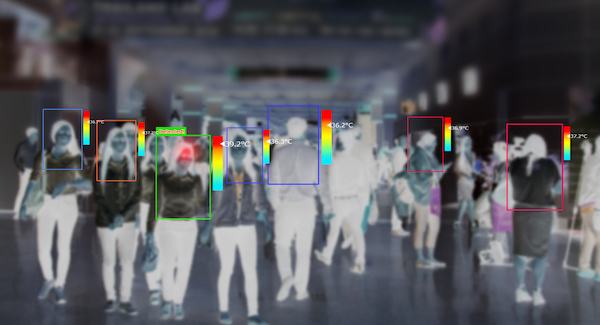 Image via Shutterstock
China is now attempting to fast-track the detection of people with fevers, a recognized symptom of
coronavirus
, via artificial intelligence-powered smart glasses.
The advanced glasses, conceived by Chinese AI startup
Rokid
, are actively being used by security guards at the Hongyuan Park in Hangzhou. The AI gadget utilizes thermal imaging to check a person's body temperature from up to a meter (three feet) away.
The glasses aim to speed up waiting time at the park's entrance with their ability to detect temperatures of hundreds of people every two minutes, per
South China Morning Post
.
If a person is detected to have a high fever, the device will use its live facial recognition function to send an automatic message to employees at the park and record the information digitally. However, the device is not able to spot people who are asymptomatic or those who are infected but have not developed any symptoms yet.
These glasses can provide portable and distant temperature checking, thanks to an infrared sensor pic.twitter.com/XgaUlSGsnW
— Reuters (@Reuters)
May 2, 2020
[via
Dazed
, cover image via
Shutterstock
]