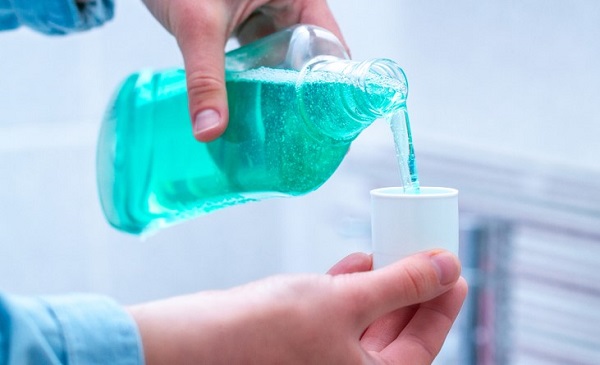 Image via Shutterstock
A church in Australia has been fined for selling a bleach solution promoted to be able to "cure" coronavirus.
The Genesis II Church of Health and Healing unlawfully advertised a "miracle" product called the Miracle Mineral Solution (MMS), which contains chlorine dioxide and is normally used as an industry bleach.
The faux
coronavirus
"cure" was claimed to be able to heal a number of ailments and problems, including acne, diabetes, and HIV. The item was described as "water purification drops" on the church's website, MMS Australia.
The MMS Australia was eventually
issued
12 infringement notices by the Therapeutic Goods Administration (TGA) that amounted to AU$151,200 (US$97,555) due to false advertising.
"There is no clinical, scientifically-accepted evidence showing that MMS can cure or alleviate any disease," the TGA concluded. "The use of MMS presents serious health risks, and can result in nausea, vomiting, diarrhea and severe dehydration, which in some cases can result in hospitalization."
The TGA has also posted an updated safety advisory to warn the public about claims the church had made about consuming MMS. A spokesperson for the TGA told
ABC News
, "MMS Australia refers consumers who visit its website to a 'Testimonials' page, which includes representations that MMS is capable of treating, among other things, COVID-19."
The representative said the administration had also debunked claims made through text, links, videos and testimonials on the website.
Associate Professor Ken Harvey, a public health expert from Monash University, has been lobbying the TGA for a decade to have the MMS banned.
"It is dangerous," Associate Professor Harvey told ABC's
7.30
. "Deaths have occurred, serious admissions to hospital from this particular substance."
After being fined, the church updated its website to read, "Due to the current media lies that our site promotes the drinking of dangerous industrial bleach, and the attendant, if ignorant and reprehensible, harassment and attacks on our church, we are largely unable to take phone calls any more."
The product came into light after Donald Trump had claimed disinfectant as a possible COVID-19 cure. The president then took back his words, saying that he was being "
sarcastic
."
Church in Australia selling bleach as a coronavirus treatment fined $151,200 https://t.co/NwlxFxhyDe
— Coalition Tea Lady (@ItsBouquet)
May 13, 2020
[via
ABC News
, opening image via
Shutterstock
]