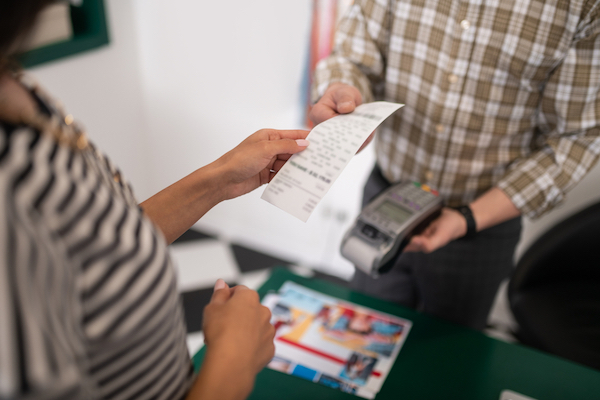 Image via Shutterstock
Restaurants are combating climbing prices for produce by adding "
COVID-19
surcharges" to bills, but to the chagrin of some diners.
A Twitter
post
showing a customer's receipt with a "COVID-19 surcharge" from Kiko Japanese Steakhouse and Sushi Lounge in West Plains, Missouri went viral recently, inciting internet users to express their disappointment with possibly having to pay extra for meals.
Since then, the establishment has released a
statement
on Facebook after employees were harassed due to the viral post. "Please understand we are not doing this to take advantage of you guys," it justified.
The restaurant said it intends to "adjust the surcharge weekly" instead of permanently increasing prices on the menu to meet fluctuating prices "from [its] supplier on meat, poultry, seafood and produce."
According to
Business Insider
, fresh meat prices increased by 8.1-percent at the end of April as the virus crisis had forced numerous meat factories to shut down. Experts have also
weighed in
on the issue and predicted that prices could rise up to 20-percent in the following weeks.
Local news channel KY3
reported
two other restaurants, Ozark Cafe and Bootleggers BBQ, that have imposed five-percent surcharges. Customers at the Bootleggers BBQ seemed to be agreeable with paying for the additional billing, but the restaurant wounded up
removing
the surcharge and increasing the prices on its menu instead.
'Scuse me ... what? A covid surcharge...? pic.twitter.com/IYcrkcqIJ3
— Talia (@talialikeitis)
May 11, 2020
[via
Business Insider
, cover image via
Shutterstock
]