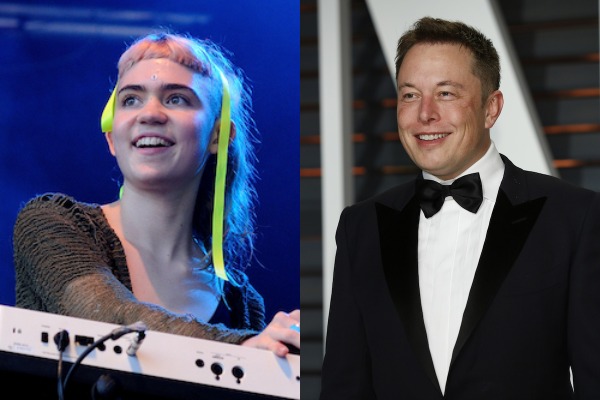 Image via Christian Bertrand / Shutterstock.com and Kathy Hutchins / Shutterstock.com
Grimes and Elon Musk have slightly changed their baby son's name to meet the requirements of Californian laws. The state's Office of Vital Records
necessitates
names on birth certificates to contain "the 26 alphabetical characters of the English language with appropriate punctuation, if necessary."
In response to an Instagram comment asking how X Æ A-12's name would be admissible in California, where the pair lives in, the Oblivion singer responded that her son's name will be changed to "X Æ A-Xii," which means the "12" will now be reflected in roman numerals.
"Looks better, [to be honest]," she said.
Previously, both Grimes and Musk had
explained
the meaning of their child's one-of-a-kind name. Musk
revealed
that the moniker was mostly Grimes' idea, but the "A-12" bit was Musk's contribution.
The "X" stands for the invariable X, while "Æ" is pronounced as "Ash." In addition, "A-12" is a homage to "Archangel 12, the precursor to the SR-71," the "coolest plane ever" to the Tesla CEO. Grimes detailed that the name encompasses her elven spelling of "love and/or artificial intelligence" and the title of her favorite song, as well.
View this post on Instagram
We have spilled too much blood and not enough wine
Elon Musks's and Grime's baby has a new name pic.twitter.com/bXxh0Fazqv
— nishamilk (@nishamilk)
May 24, 2020
[via
Complex
, cover image via
Christian Bertrand / Shutterstock.com
and
Kathy Hutchins / Shutterstock.com
]