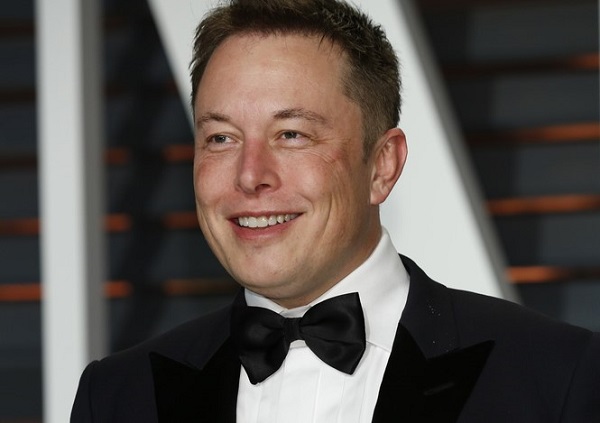 Image via Kathy Hutchins / Shutterstock.com
From Tesla to Tulsa, Elon Musk is now a familiar sight to behold.
Tulsa, commonly nicknamed the former "oil capital of the world", has transformed its landmark 'Golden Driller' statue to look like the Tesla CEO, in a bid to convince him to open a new factory in Oklahoma.
The statue, which is currently the sixth tallest statue in US and located outside the Tulsa Expo Center, was erected in the 1960s as a tribute to the state's petroleum industry. The statue now wears a Tesla white belt buckle with Musk's automaker's logo on its chest. The statue's face too has been painted to resemble Musk.
Tesla is currently sourcing for a location to open a second US automotive manufacturing facility to build its Model Y utility vehicle, as well as its Cybertruck pickup. According to the company, it has narrowed down its choices between Tulsa and Austin.
The stunt was done by Tesla Owners of Oklahoma, which was backed by the city's mayor, GT Bynum. Bynum hopes that amending the statue will encourage Musk to open Tesla in Tulsa.
"I think this is about convincing people that Tulsa is the best fit for Tesla, and I really do believe that," Bynum told
Tulsa World
.
Tulsa for #Tesla @elonmusk Tulsa would be one of the best investments you've ever made. pic.twitter.com/himbsuXKuP
— Mike Collier (@MikeCollierWX)
May 19, 2020
In an attempt to recruit Tesla to the city, Elon Musk's face was painted onto the famous Tulsa Driller.
Hopefully the irony of putting an electric vehicle's logo on an oilman will get historic landmark status pic.twitter.com/vDCovMday5
— Dusty (@DustinGiebel)
May 20, 2020
They painted the oil man in Tulsa to look like Elon musk and idk if it's possible for me to hate something as much as I hate this. It's like layers to it https://t.co/49s9I6CgRs
— Auntie Carpet Weed (@AuntyCarpetWeed)
May 20, 2020
Tulsa when @elonmusk chooses Austin pic.twitter.com/1qqHQO3Pkm
— AJ Surritte (@AJSurritte30)
May 21, 2020
[via
Independent
, opening image via
Kathy Hutchins / Shutterstock.com
]