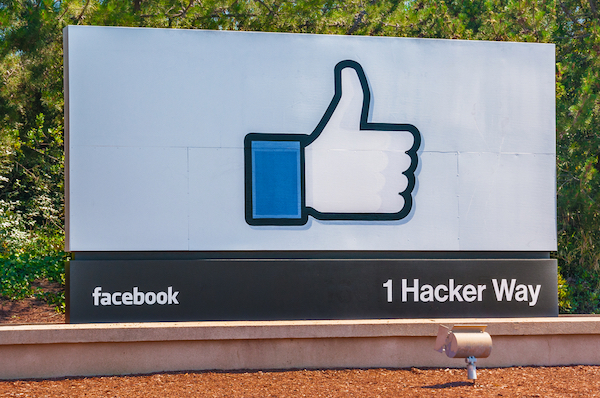 Image via Nick Fox / Shutterstock.com
Several Facebook employees have planned to stage a virtual walkout in protest of the company's stance on Donald Trump's post regarding the demonstrations spurred by the killing of
George Floyd
.
According to
The New York Times
, participating staffers have requested for time out and included an out-of-office response to their email accounts to inform others that they would be protesting in light of Facebook's refusal to police Trump's tweets.
Demonstrations were launched across the nation after the unarmed Floyd was killed by a white cop from the Minneapolis Police Department last week. In response to the nation's furor, Trump posted on Twitter and Facebook that "when the looting starts, the shooting starts."
The phrase angered many, as the phrase holds significant, racially-charged meaning. It was used in the 60s by an American police chief officer against the Black communities in Miami, per
The Washington Post
. Trump, however, claimed of not being aware of the phrase's connotation.
Twitter was quick to handle the post by hiding it from public view for "
glorifying violence
." Facebook, on the other hand, allowed the post to be displayed, as CEO Mark Zuckerberg claimed it "allows discussion around state use of force."
"We think people need to know if the government is planning to deploy force," Zuckerberg justified, which fueled plans for a strike by several Facebook employees as they demand the company to monitor Trump's posts.
To be clear, this was in the works for a while. But after last week, I am happy to no long support policies and values I vehemently disagree with.
— Owen Anderson (@OwenResistor)
June 1, 2020
[via
TechCrunch
, cover image via
Nick Fox / Shutterstock.com
]