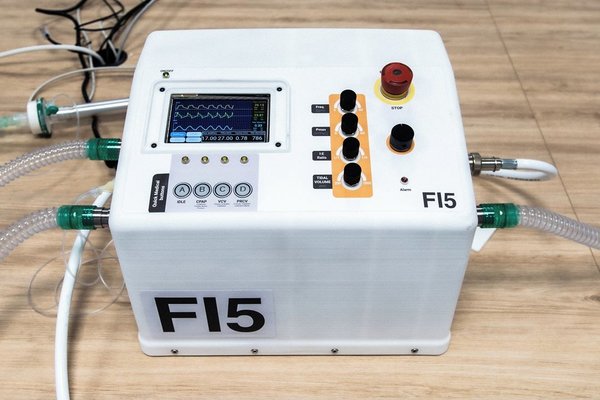 Image via Scuderia Ferrari
Ferrari's racing division Scuderia partnered the Italian Institute of Technology (IIT) to produce a new pulmonary ventilator to combat the
COVID-19
crisis, completing the entire design in five weeks.
The ventilator is now named FI5, with "F" representing Ferarri, while the "I" stands for the Italian Institute of Technology. The "5" at the end denotes the five-week duration of the project.
A group of five members was formed by Ferrari's head of chassis engineering, Simone Resta, and F1 innovation manager Corrado Onorato to build the device.
Though the FI5 ventilator is not extended for mass manufacturing, the project has been made "open-source" so institutions all over the world can utilize Ferrari's design to form their own ventilators, according to a
statement
published by Formula 1.
Apart from creating ventilators, Ferrari's Scuderia
donated
€10 million (US$10.8 million) and 150 ventilators to the Italian Civil Protection Department, and transformed the Maranello factory to be used for the production of protective face masks, to curb the virus.
View this post on Instagram
Welcome to FI5: designed in just five weeks, a reliable, versatile, easy to use and assemble ventilator, to optimise oxygen consumption. Thanks to our engineers, the Italian Institute of Technology and Camozzi Group who together developed this great open source project. Bravi! #essereFerrari @istitutoitalianoditecnologia #CamozziGroup
[via
Formula 1
, cover image via
Scuderia Ferrari
]