[Click here to view the video in this article]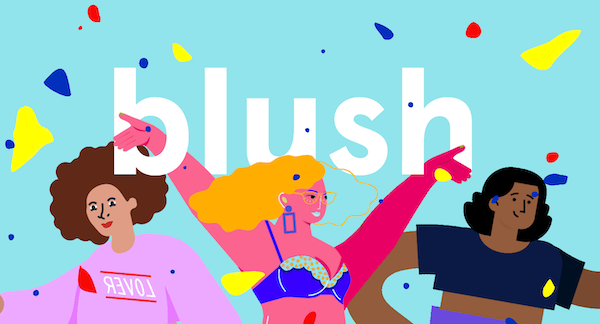 Image via Blush
While geographical boundaries amid the
COVID-19
outbreak might be daunting, brands and professionals are diluting these boundaries by inspiring creativity through handy resources and advice.
This week, you'll find digital care packages by Dropbox, over 1,000 crowd-sourced video call backgrounds, yet another delightful illustration library from designer Pablo Stanley, and more.
Scroll down for some free ways to nurture your creativity, and jump
here
to check out DesignTAXI's lineup from last week, which includes Marvel comic books and premium photography courses.
Dropbox's digital care packages
To comfort creatives from this long and dreary lockdown, file-hosting giant Dropbox has put together a series of digital care packages in a collection called
Until We Meet Again
. The company invites you to not only grab a free digital gift package for yourself, but also send it to someone you love.
The goodies comprise folders of projects, essays, recipes, art lessons, and more, by leading "artists and thinkers and makers and friends," including Queer Eye's Bobby Berk, writer and designer Debbie Millman, writer Roxane Gay, and chef Curtis Stone.
Blush: customizable illustrations from artists around the globe
Image via Blush
Designer
Pablo Stanley
, who brought you notable free illustration libraries like hand-drawn vector collection '
Open Doodles
', the tushy-themed '
Buttsss
', and character remixer '
Humaaans
', is back with what could be his most ambitious undertaking of this category yet. He has worked with artists across the world to create '
Blush
', a growing library with "illustrations for everyone" that you can download, customize substantially, and use for free across personal and business projects without worrying about licensing.
Upon selecting a graphic you enjoy from the site, you can remix it live by changing its colors, objects, character appearances and postures, and so on to suit your needs via a selection of parameters. One of these highly-versatile illustrations is an image of a layout of food by Colombian product designer Elsma Ramirez, which lets you change all 10 meals on the table.
Blush's illustrations are forever free, and the artists intend to introduce new collections to the platform each week so there'll indeed be something for everyone.
View this post on Instagram
View this post on Instagram
Wallpapers optimized for OLED phone screens
Fold wallpapers!
Download link below.

Likes and RTs appreciated.️ pic.twitter.com/w9KE4n2XHa
— RshBfn (at ) (@RshBfn)
May 5, 2020
Graphic designer
RshBfn
has designed a series of high-contrast 'Fold' wallpapers optimized for
smartphones
with OLED screens. The bright colors and pitch-black features are made to bring out the best in your iPhone or Android's ability to display vivid hues and true blacks. Download them
here
.
Download here,https://t.co/eWh4Jw8RZ3 pic.twitter.com/CdadOTdeOy
— RshBfn (at ) (@RshBfn)
May 5, 2020
MADE Gentle typeface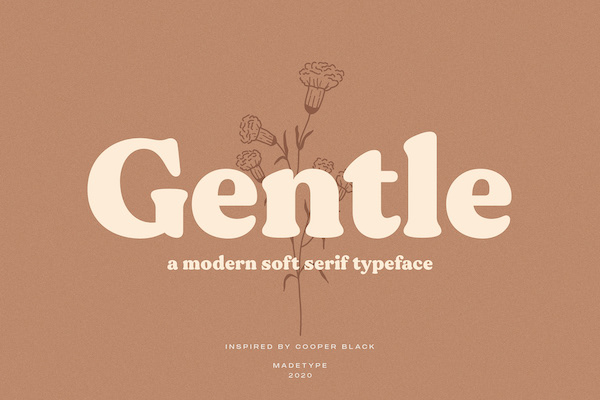 Image via Made Type
A respite from harsh times, type designer Made Type has rolled out a sweet serif called 'MADE Gentle', described by the creator as "a modern soft serif typeface" inspired by Cooper Black. Living up to its name, the typeface's calming rounded serifs ensure it brings a soft, warm demeanor to numerous types of projects like magazines, brandings, photography work, websites, and more.
The serif typeface is free for personal use. Download it
here
.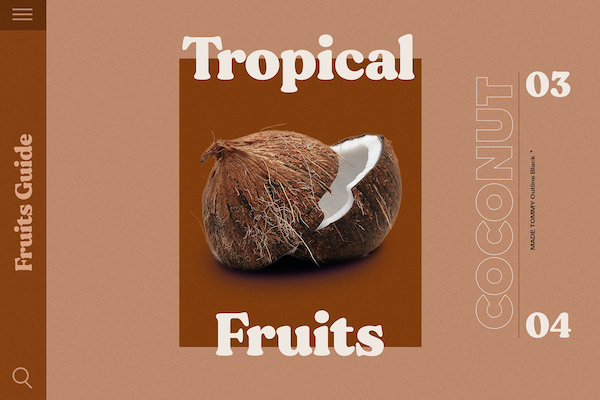 Image via Made Type
Over 1,000 crowd-sourced Zoom backgrounds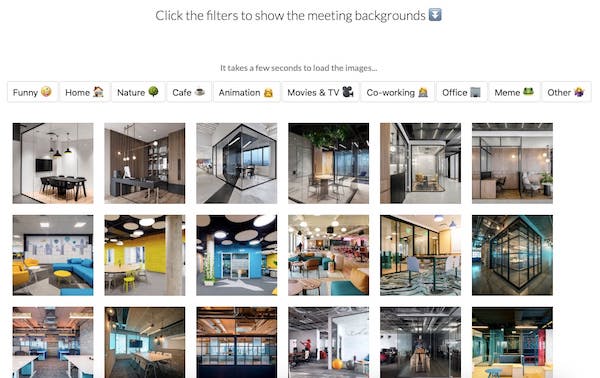 Image via Zoombackground.io
It's likely that video calls will continue to be the primary medium of contact in the foreseeable future. Don't let them turn mundane.
Zoombackground.io
is a directory of free crowd-sourced images and videos you can use as backgrounds for your virtual chats.
The site's creator, marketer Tamas Torok, launched the collection to "make it super easy to browse and find virtual backgrounds." The library already promises over 1,000 potential backdrops, but there'll be more to come.
To streamline your search process, the resources are split into 10 categories: Funny; Home; Nature; Cafe; Animation; Movies & TV; Co-working; Office; Meme; Other. Visitors are also free to add to the collection.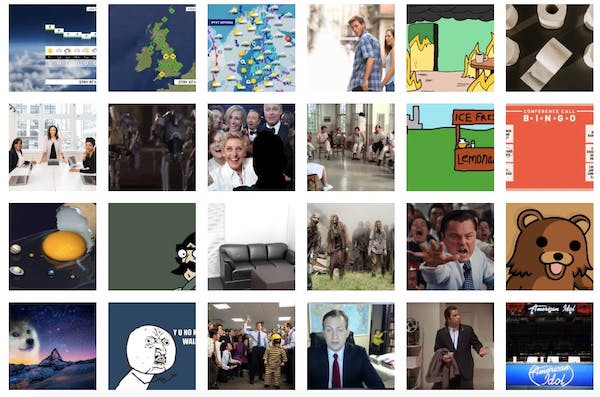 Image via Zoombackground.io
UX Hunting Kit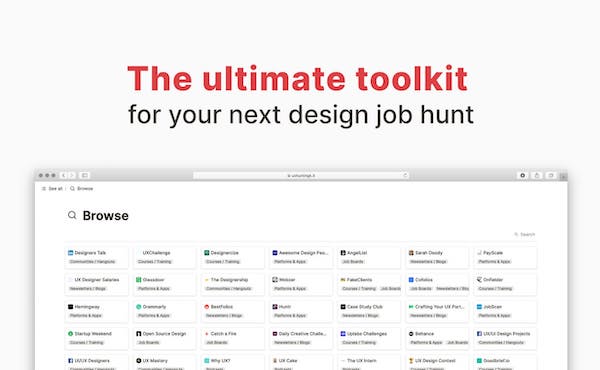 Image via UX Hunting Kit
The downtime can be utilized to fuel the next step in your career. To help you get ready for the post-lockdown world, designer and recruiter James Andrews-Coulter put together a completely free toolkit aimed to help designers secure quality jobs.
'
UX Hunting Kit
' comprises a collective of "tried-and-true" goodies found after time-consuming internet searches and interviews with "hundreds of pros." Resources entail fun design prompters to hone your skills, advice and feedback columns, and platforms to showcase your portfolio or search for jobs.
Prawn papercraft
View this post on Instagram
The totally fun
#PaperPrawn challenge by paper sculpture artist Lisa Lloyd encourages you to upcycle medium-weight cardstock you have on hand—cereal boxes are alright and actually the ideal choice—into adorable prawns, which are actually anatomically
different from shrimp
.
The
free template
is the result of six different prototypes developed in order to find the most straightforward design so both kids and adults alike can dive right into it during self-isolation. Step-by-step instructions can be found
here
. Already, Lloyd's Instagram feed has been awash with fan creations.
View this post on Instagram
View this post on Instagram
Adobe MAX invites
Adobe
's much-awaited flagship conference, Adobe MAX, will be in a digital format in 2020 due to the coronavirus crisis. The event showcasing the company's new technologies is usually ticketed, but will be
free for all
to attend this year.
Endless coloring pages with this AI tool
'Colouring' is a free AI web app that
converts any image
into a coloring page, though the tool performs best with simpler pictures, such as those in cartoons, or those with higher contrast. You can use it for leisure purposes or even turn your work into activity papers to share with loved ones.
For more complimentary assets and resources to inspire your creativity,
check here
.
[via various sources, cover image via
Blush
]