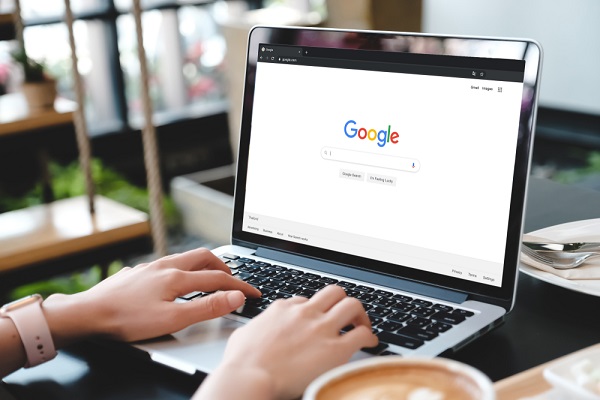 Image via Thaspol Sangsee / Shutterstock.com
As the
coronavirus
pandemic sweeps the globe, people are relying almost solely on Google to get most of their information.
Google Trends
has released insights on what people have been searching for on its platform amid the pandemic, and some of the trending topics include Zoom, stimulus checks and Tiger King.
Searches for Zoom increased in the last three months, as many now have to work, learn and
communicate from home
using
video conferencing
software.
Tiger King also found its way on the search engine as many have been intrigued by Joe Exotic from the Netflix hit show. Queries such as, "how to
make a mask
," "how to
make hand sanitizer
," and "how to
cut hair
," have also taken center stage of late.
Google data editor Simon Rogers told
Vox
that the search trends reveal what people "genuinely care about and genuinely want to know."
Rogers also divulged that searches seem to be housed into two key categories: health-related—relating to one's emotional and/or physical wellbeing while being stuck in quarantine—as well as accomplishing day-to-day routines and finding entertainment indoors.
Dance trends have also surged during the lockdown, as well as ways to improve cooking skills, including instructions for whipping up the internet-famous
Dalgona coffee
.
Globally, questions like "food shelters near me," "when will things get back to normal," and "which countries are flattening the curve," seem to be floating on people's minds all around the world.
Google searches for "how to cut hair" have exploded #coronavirus #COVID19 #CoronaLockdown pic.twitter.com/OZ1fIPjdu4
— Larry Kim (@larrykim)
May 2, 2020
It's been announced today that a 'new' symptom of Coronavirus has been found: losing your sense of taste/smell.

Here's the number of Google searches for 'Lost Smell' over the last 30 days. The rise begins on 14th March, one week ago. pic.twitter.com/MEJoa9Ywjg
— dan barker (@danbarker)
March 21, 2020
trends.embed.renderWidget("US_cu_4Rjdh3ABAABMHM_en", "fe_line_chart_c57f6363-decb-4fe9-8f3a-e05ec0b99e0f", {"guestPath":"https://trends.google.com:443/trends/embed/"});
trends.embed.renderWidget("US_cu_4Rjdh3ABAABMHM_en", "fe_geo_color_chart_79ea97da-5a16-4e52-a587-ca4fc6ee1951", {"guestPath":"https://trends.google.com:443/trends/embed/"});
trends.embed.renderExploreWidget("RELATED_TOPICS", {"comparisonItem":[{"geo":"US","time":"today 3-m"}],"category":0,"property":""}, {"exploreQuery":"date=today%203-m&geo=US","guestPath":"https://trends.google.com:443/trends/embed/"});
trends.embed.renderExploreWidget("RELATED_QUERIES", {"comparisonItem":[{"geo":"US","time":"today 3-m"}],"category":0,"property":""}, {"exploreQuery":"date=today%203-m&geo=US","guestPath":"https://trends.google.com:443/trends/embed/"});
[via
Daily Dot
, opening image via
Thaspol Sangsee / Shutterstock.com
]