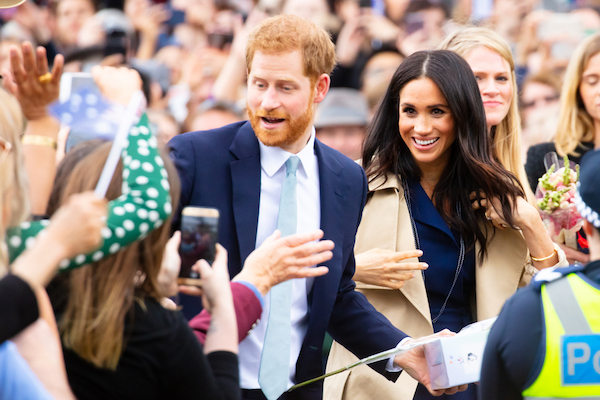 Image via FiledIMAGE / Shutterstock.com
Meghan Markle and Prince Harry made a virtual surprise visit in one of the daily meetings between mental health staff from
Crisis Text Line
.
An Instagram photo shared by Ricky Neal, an employee from Crisis Text Line, showed the couple in the video call with the mental health staff members. However, Neal's Instagram account is now private.
The post was captioned as, "It's not every day that Meghan and Harry jump into your staff meeting and champion the work you do!"
Markle and Harry had teamed up with the Duke and Duchess of Cambridge last year to launch the Crisis Text Line's
UK affiliate, Shout
.
The text messaging service was set up with £3 million (US$3.6 million) from the Royal Foundation, per the
BBC
. The mental health support service aims to enable anyone in crisis to reach out and get help.
"The Sussexes joined in on a staff Zoom meeting with Ricky Neal of the Crisis Text"; and Ricky posted. "It is not every day that Meghan and Harry Jump into your staff meeting and champion the work you do!" #MyKingAndQueen @CrisisTextLine #MeghanMarkle #DuchessMeghan pic.twitter.com/y8bdOLwjRt
— Rani- Kali (@RaniofJustice)
May 14, 2020
[via
Vogue
, cover image via
FiledIMAGE / Shutterstock.com
]