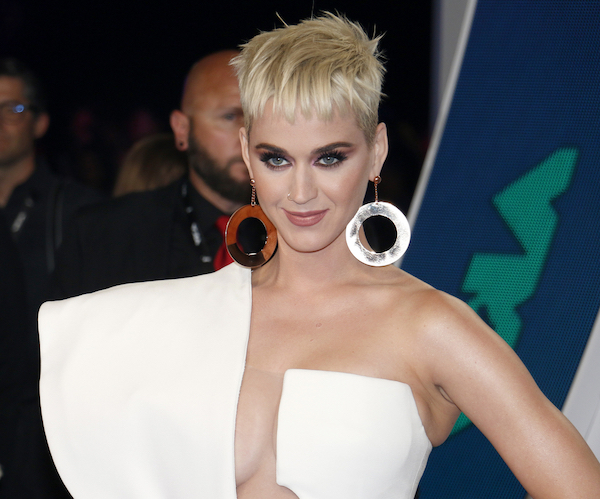 Image via Tinseltown / Shutterstock.com
Katy Perry and her fiancé Orlando Bloom are expecting their first daughter, who already seems to have a cheeky sense of humor. On Mother's Day, Perry revealed an ultrasound video on Instagram, which sees her baby girl apparently giving her the middle finger.
"When your unborn daughter gives you a middle finger from the womb, you know you're in for it. #HappyMothersDayToMe," Perry captioned her post. The singer even set the pos'st location as "Middle Finger Up," a nod to Beyoncé's song Sorry.
Of course, the baby was just moving around, rather than flipping her the bird. One user wrote, "Too funny," while musician Kelly Brook added several laughing emojis.
Over the weekend, Perry was also seen dressed up as an elephant to perform Baby Mine from Disney's Dumbo as part of The Disney Family Singalong Volume II.
View this post on Instagram
when your unborn daughter gives you a middle finger from the womb you know you're in for it #happymothersdaytome
View this post on Instagram
I SEE NO DIFFERENCE! Have you HERD? It's the best night of the year - Disney Night/Mother's Day, and we've got a whole trunkful of ️ for you! I'll be on Facebook Live at 6:30p ET (3:30p pacific) to answer all of your questions about #AmericanIdol, and then don't forget to tune in to @abcnetwork at 7p/6p Central for an ele-phantastic #DisneySingalong and roll straight into the Top 7 reveal singing their favorite Disney songs and mom tributes
[via
E! News
, cover image via
Tinseltown / Shutterstock.com
]