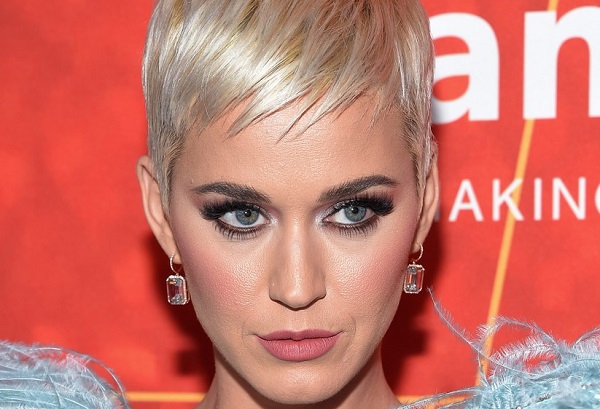 Image via DFree / Shutterstock.com
Katy Perry has shared a sneak peek with her fans of "what would have been" her look for this year's postponed Met Gala event.
Sharing the photo of the garment worn on a mannequin, Perry showed off her intended outfit for the Met Gala 2020's
About Time: Fashion and Duration
theme this week. The singer revealed that she had meant to wear a timeless Jean Paul Gaultier blush pink corset that would highlight her baby bump on the red carpet, and it included the designer's iconic cone bra made famous by Madonna during her Blonde Ambition tour in 1990.
In an interview with
Access Hollywood
, the singer revealed that she was excited to flaunt the baby bump at the red carpet event. "I was going to definitely show off the bump, for sure, but we'll just be home!" she said.
A similar look to Perry's was last worn by model Jourdan Dunn during Gaultier's ready-to-wear show for Spring 2009. Dunn strutted down the runway with her baby bump, as she was pregnant with her son Riley at that time.
View this post on Instagram
what would have been... #TheMetBall2020
The MET Gala theme for this year would have been "About Time: Fashion & Duration" & Katy Perry supposedly planned to wear this outfit to give homage to the Blonde Ambition roots of pop pioneer and 'mother' of timelessness and longevity in both fashion & music, Madonna. pic.twitter.com/dxelb278pg
— JANSY (@katycatjansy)
May 5, 2020
Jourdan Dunn continued modeling until 6 months pregnant! Jean Paul Gaultier's Spring 2010 show with a baby bump! pic.twitter.com/IYNjYwlT5P
— An Intangible Echo (@imabxbeautii)
June 11, 2014
[via
Insider
, opening image via
DFree / Shutterstock.com
]