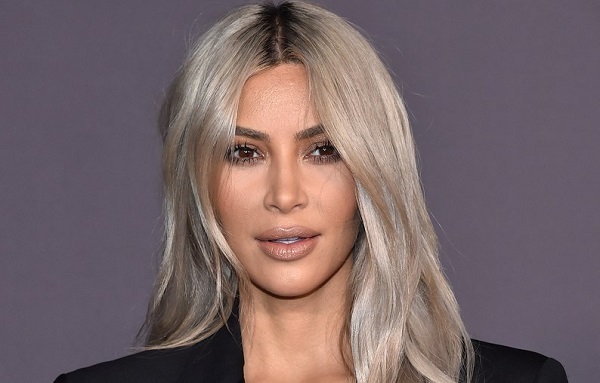 Image via DFree / Shutterstock.com
Kim Kardashian's followers have spotted a new apparent
Photoshop
fail among a bunch of photos recently posted to Instagram.
Photographed by
Greg Swales
, Kardashian posed with a snake print on her long dark hair, matching her art. She wore a black and beige snake print outfit that barely covered her body.
Kardashian faced the wall as she posed, with her arms resting against the wall. However, some eagle-eyed fans noticed that that the post-production work for one of the images might have been incomplete.
"You left an extra hand in your hair," one user called her out on Twitter. The snap seemed to include two fingers sticking out from the right side of her head. Fans even circled the suspected botched job and enlarged it for others to see.
While it is unclear if Kardashian herself did the editing, many of her fans begged her to improve on her photoshopping skills. "Who is Kim's Photoshop editor and can I volunteer to take their place?" one Twitter user suggested. "You don't even have to pay me, just fire them. This is so unprofessional."
View this post on Instagram
You left an extra hand in your hair pic.twitter.com/EmXCNpPmQ1
— Ferris Wheel (@NicolaFerris)
May 4, 2020
what is this ??????? y'all used to be better at Photoshop and editing pic.twitter.com/Ybnh2046Nj
— ᴅᴀɴ (@sacredoasis2)
May 4, 2020
Who is Kim's photoshop editor and can I volunteer to take their place? You don't even have to pay me, just fire them this is so unprofessional pic.twitter.com/7rPo0Rr2f2
— cigorette (@cigorettte)
May 4, 2020
we can see your nails in your hair i- pls you if anyone should know how to edit pic.twitter.com/EeaiQNeLF6
— sandra | 15 🇫🇮 (@BestOfABadDeal)
May 4, 2020
You better get another editor whose really know how to photoshop ma'am pic.twitter.com/slVrdbwZtc
— Ega' (@Egaprtw_)
May 4, 2020
We know editing is your passion but girl PLEASEEE do better pic.twitter.com/9s2kuHGIvu
— 𝐜𝐚𝐬𝐬𝐢𝐚 (@swift_archer13)
May 4, 2020
[via
Insider
, opening image via
DFree / Shutterstock.com
]