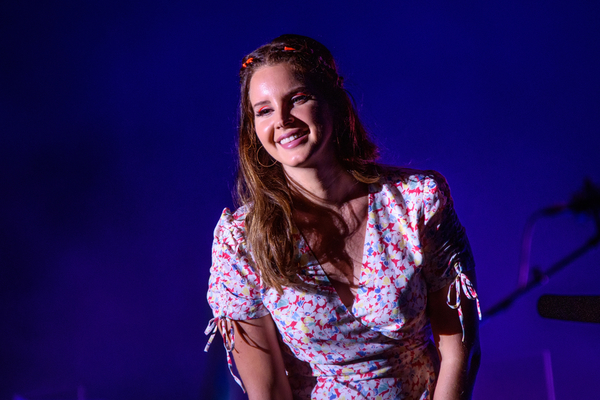 Image via Christian Bertrand / Shutterstock.com
Lana Del Rey is facing backlash due to her recent post about the double standards for women in the music industry. Del Rey had compared herself to other women, mostly women of color, in the post including Doja Cat, Ariana Grande, Camila Cabello, Cardi B, Kehlani and Nicki Minaj and Beyoncé.
Del Rey described how these artists have "had number ones with songs about being sexy, wearing no clothes, f**king, cheating, etc," while she has been criticized for "being embodied, feeling beautiful by being in love even if the relationship is not perfect, or dancing for money."
She went into detail how her songs about being in submissive or passive roles in her relationships have been labeled as "glamorizing abuse" and setting "women back hundreds of years."
The post left critics and others feeling that she had undermined the struggles of other musicians, especially the women of color, who have been
subjected
to sexism and racism in the industry.
Internet users had mixed reactions as some claimed that she was being "
racist,
" while others felt that her post was
misconstrued
.
The Sad Girl singer immediately responded to the backlash on the comment section of her post on Instagram. "This is sad to make it about a WOC issue when I'm talking about my favorite singers," she wrote before emphasizing, "I could've literally said anyone but I picked my favorite f**king people."
She then shut down those calling her "racist" by saying it was "bullsh*t." As a final note, she clarified that when she pointed out people who looked like her in the original post, she was refering to those with "delicate" personalities instead of being a white woman.
View this post on Instagram
Lana Del Rey clarifies her comments on her post on Instagram:

"I could've literally said anyone but I picked my favorite fucking people. And this is the problem with society today, not everything is about whatever you want it to be. It's exactly the point of my post." pic.twitter.com/VteCBUfDl2
— Lana Del Rey Info (@LDReyInfo)
May 21, 2020
lana del rey really got on IG and perpetuated the very issue she's whining about. AND managed to make it racist & slut shaming...girl, read the damn room. pic.twitter.com/tmtHqrPhuV
— alizè astrology (@lizinretrograde)
May 21, 2020
so now lana del rey is a racist because some of you don't know how to read
— ً⛈ (@CRYB4BIEZ)
May 21, 2020
[via
Dazed
, cover image via
Christian Bertrand / Shutterstock.com
]