[Click here to view the video in this article]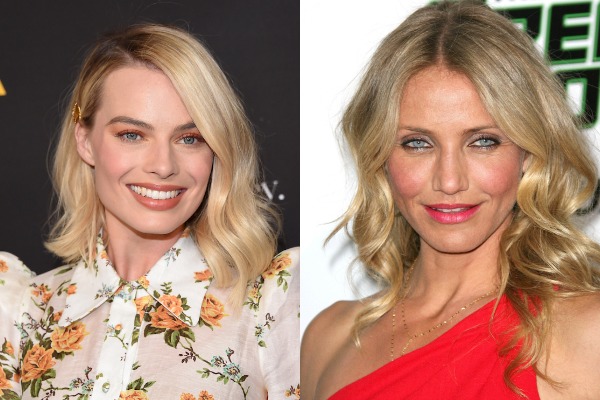 Image via DFree / Shutterstock.com and s_bukley / Shutterstock.com
Hollywood stunt actress Zoe Bell prompted a virtual fight among female celebrities in an Instagram challenge called #BossB*tchFightChallenge.
The cinematic clip features several actresses including Scarlett Johansson, Margot Robbie, Cameron Diaz, Florence Pugh and more at their respective homes throwing punches, head butts and kicks at each other.
The organized video started with Bell yelling, "I am so bored. I just want to play with my friends." Soon, the clip transitions masterfully to seem like the celebrities were actually fighting each other.
Among the celebrities, Diaz was seen tossing in some punches, while Robbie swung her baseball bat to the screen as a nod to her Harley Quinn role. Check out the full action-packed video below.
View this post on Instagram
In case you missed it....... Buckle up! ! #BossBitchFightChallenge ▶️ https://youtu.be/dCO0DXAc0tk (link in bio) ~ ~ ~ ~ @camerondiaz @rosieperezbrooklyn @traciethoms @rosariodawson @dhlovelife @florencepugh @lillyaspellactress @julia_butters @halleberry @reallucylawless @scarlettjohanssonworld @drewbarrymore @danielaruah @margotrobbie @kaitlinoslon @itssophiadimartino @zoesaldana @thandienewton @juliettelewis ~ ~ ~ Massive shout out to the Stunt Women that made this all possible. Your passion for the work, the play and the team warms my little heart. From the bottom of said heart, thank you! ️ ⬇️ @kimberlyshannonmurphystunts @shaunaduggins @amyejohnston @heidimoneymaker @renaemoneymaker707 @angelameryl @sunmoonl @actiongirl99 @taramacken @kella.mcallister @moganderton @jessiegraffpwr @daynastunts @tamikobrownlee @laurenmarykim @sarah_irwin ~ ~ Editor- @bodhihorn ~ Social Media Coordinator @meghubb85 ~ ~ BadAss Music @kttunstall ~ ~ ~ @unitedtalent ~ ~ #LockdownKnockdown #ZoeBell #ScarlettJohansson #MargotRobbie #CameronDiaz #LucyLawless #HalleBerry #JulietteLewis #FlorencePugh #RosarioDawson #RosiePerez #TracieThoms #ThandieNewton #ReneeEliseGoldberry #DrewBarrymore #DanielaRuah #ZoeSaldana #KaitlinOlson #SophiaDiMartino #kttunstall #JuliaButters #LillyAspell #StuntWomen #cucchallenge #stuntfightchallenge #wishyoucouldseethismum
[via
CNN
, cover image via
DFree / Shutterstock.com
and
s_bukley / Shutterstock.com
]