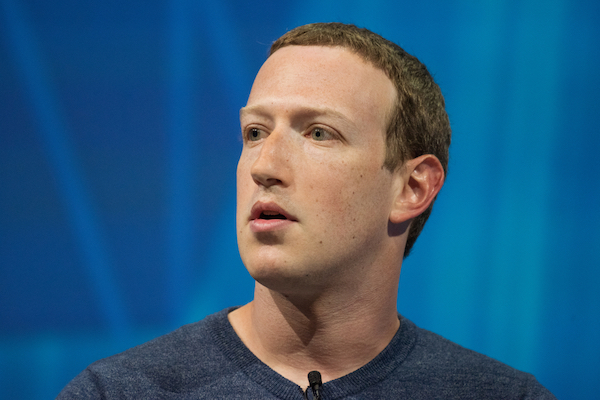 Image via Frederic Legrand - COMEO / Shutterstock.com
Several Facebook employees staged a
virtual "walkout"
after the company's CEO Mark Zuckerberg chose to keep Donald Trump's controversial post regarding the protests, sparked by
George Floyd
's killing, up online.
Twitter, on the other hand, hid Trump's post from public view, explaining that the tweet had gone against the company's policy of
glorifying violence
. Trump's
posts
on both Twitter and Facebook included the phrase, "When the looting starts, the shooting starts," which angered many as the president had threatened the use of military force against civilians.
Zuckerberg held a question-and-answer session with his employees after the virtual "walkout," where many workers left work and added out-of-office messages to their emails informing others that they would be participating in the protests against racial injustice.
Despite the backlash, Zuckerberg attempted to justify his position to keep Trump's post on the platform, justifying that it was not against the company's guidelines, according to the
New York Times
.
In his
own post
, though, Zuckerberg claimed that he personally did not agree with Trump's sentiment.
"I disagree strongly with how the President spoke about this, but I believe people should be able to see this for themselves because ultimately accountability for those in positions of power can only happen when their speech is scrutinized out in the open," he wrote.
Some employees had even resigned due to Zuckerberg's lack of action. Protesters also showed up near the CEO's residential neighborhood, as well as the social network's headquarters, on Tuesday.
I am proud to announce that as of the end of today, I am no longer a Facebook employee.
— Owen Anderson (@OwenResistor)
June 1, 2020
A @fbnewsroom engineer posted their resignation to LinkedIn yesterday.

In case any others are wondering what the other side looks like, they're currently sitting on 40k likes and 1500 comments: pic.twitter.com/33YywK3qyT
— To help #BLM, check link in bio (@benjaminjackson)
June 2, 2020
A Facebook employee resigns.

"Mark always told us that he would draw the line at speech that calls for violence. He showed us on Friday that this was a lie." pic.twitter.com/29YbQ0I27O
— Donie O'Sullivan (@donie)
June 2, 2020
A decent number of Facebook employees have voiced dissent with Mark Zuckerberg's decision to allow Donald Trump to threaten violence against protesters on the platform in the past few hours pic.twitter.com/zh65AK9Zel
— Julia Carrie Wong (@juliacarriew)
June 1, 2020
[via
The New York Times
, cover image via
Frederic Legrand - COMEO / Shutterstock.com
]