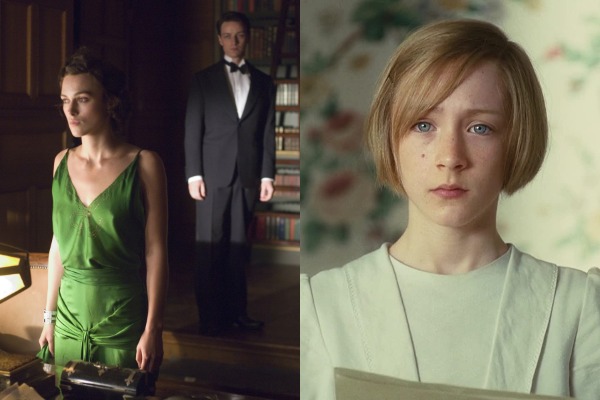 Image via IMDb and IMDb
The
coronavirus pandemic
has rattled the world. Now that 2020 is nearly halfway through, social media users have been inspired to introduce a new meme, called 'My Plans/2020', to compare how their lives could have been if the COVID-19 crisis hadn't interjected and ruined their plans.
In a bid to add a little humor during unprecedented times, social media users are encapsulating their year thus far with pop culture references. The meme has them showcasing their previous expectations for 2020 and how the plot twist of COVID-19 has changed everything they had anticipated.
One social media user shared a
post
of Keira Knightly and James McAvoy in Atonement, where the two were star-crossed lovers who met a tragic ending due to Saoirse Ronan's role in the plot.
Another user
posted
images depicting Leonardo Dicaprio and Carrey Mulligan in The Great Gatsby as lovers reconnecting in one photo and DiCaprio's character meeting an ill fate in the next photo.
Take a look at some of the memes below.
My plans for 2020 Corona virus pic.twitter.com/gvwQTwd0yb
— Sara's (@throughfilms)
May 15, 2020
My plans 2020 pic.twitter.com/ifM3hVGhD7
— Anne T. Donahue (@annetdonahue)
May 18, 2020
My plans: 2020: pic.twitter.com/HsjB5Is25R
— FANGORIA (@FANGORIA)
May 19, 2020
My Plans 2020 pic.twitter.com/1nr9HXq5cB
— Sam Taggart (@samttaggart)
May 19, 2020
my plans 2020 pic.twitter.com/qLK8wmOqWC
— stan of cleves (@alex_abads)
May 18, 2020
my plans 2020 pic.twitter.com/CJHPITjCNl
— Olivia Gemarro (@OliviaGemarro)
May 20, 2020
my plans 2020 pic.twitter.com/nvsPpsSsLZ
— david (@Ioversdiscourse)
May 18, 2020
[via
Harper's Bazaar
, cover image via
CREDIT
]