[Click here to view the video in this article]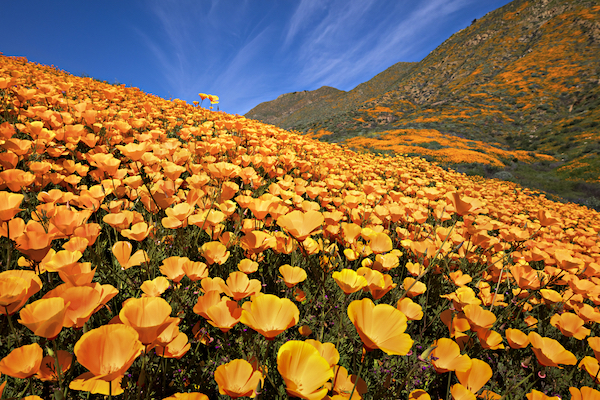 Image via Shutterstock
California's Antelope Valley is a favorite of tourists in the spring, as it's when wildflowers there are in full bloom. Most prominent of all are the orange Californian poppies that blaze against the green during this time of year. The contrast is so dramatic, it's visible from space.
Socially distancing from Earth is the Landsat 8 satellite, which had the opportunity to witness the superbloom while most people stay indoors. On 14 April, the satellite's Operational Land Imager (OLI) captured picturesque images of the poppies looking more neon than ever after March and April saw an unusually long stretch of rainfall.
It is believed that the pictures were shot during or near the flowers' peak, but the extended showers leave park officials to deduce that the wildflowers will stay around longer this year.
NASA's Armstrong Flight Research Center is a stone's throw away from the fields, giving it access to favorably position the satellite above the poppy reserve.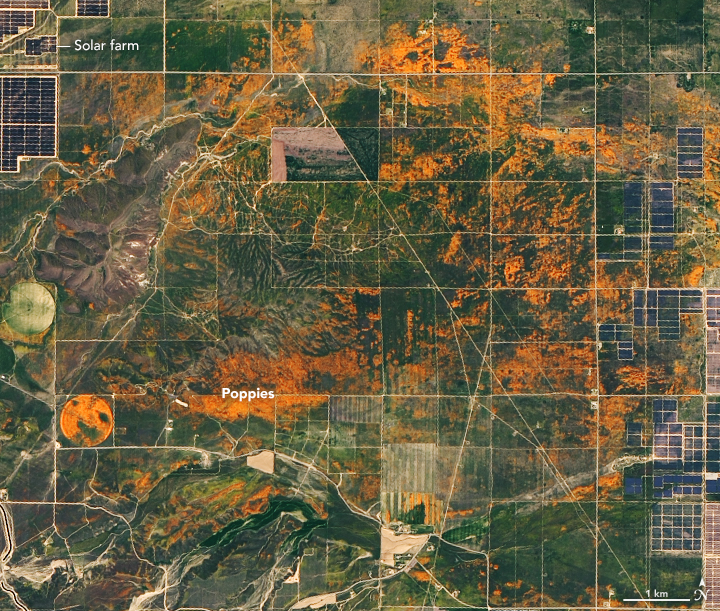 via Lauren Dauphin for NASA Earth Observatory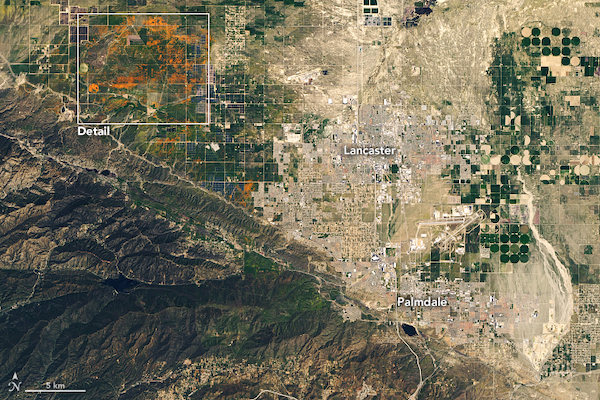 via Lauren Dauphin for NASA Earth Observatory
While the
coronavirus
is preventing people from enjoying this significant superbloom up front, you can thankfully still enjoy it at home, as California Parks is now hosting
livestreams
of the poppies at the Antelope Valley California Poppy Reserve.
[via
My Modern Met
, images via various sources]