[Click here to view the video in this article]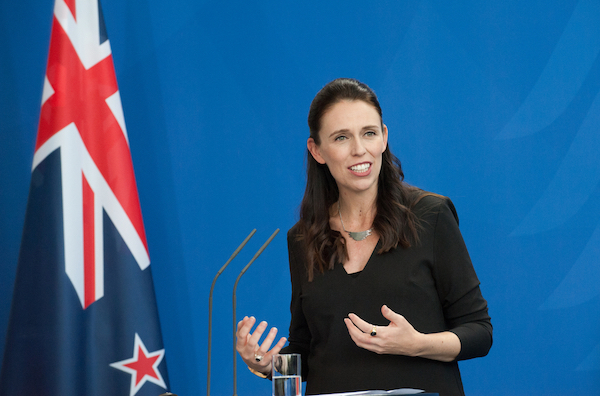 Image via photocosmos1 / Shutterstock.com
New Zealand's Prime Minister Jacinda Ardern handled a television interview with utmost grace as she seemed unfrazzled when a 5.8-magnitude earthquake rattled the country's capital, Wellington.
Ardern was on an interview with presenter Ryan Bridge from Auckland-based AM Show from a parliament building called the Beehive. The structure was designed to absorb seismic forces by making slight movements on its foundation.
"We're just having a bit of an earthquake here, Ryan," Ardern told Bridge when the quake struck mid-interview. "Quite a decent shake here, if you see things moving behind me," she informed, before casually continuing the interview.
St John Ambulance and the New Zealand Police confirmed there were no initial reports of injuries or damage following the earthquake, per
South China Morning Post
. However, the tremors were centered in Wellington, where Ardern held her morning television interview.
[via
CNN
, cover image via
photocosmos1 / Shutterstock.com
]