[Click here to view the video in this article]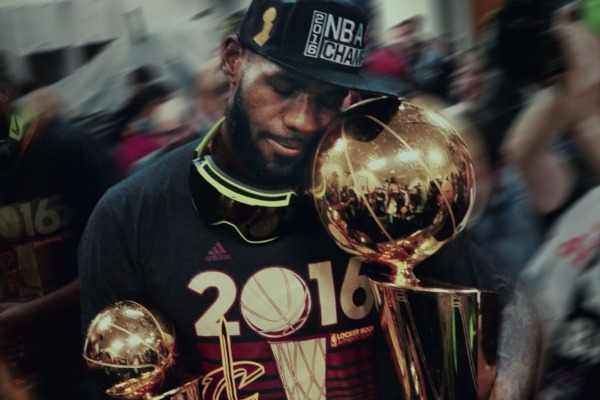 Video screenshot via Nike
Nike has unveiled a new
COVID-19
-themed ad, titled Never Too Far Down, with independent advertising agency
Wieden + Kennedy
.
The
50-second spot
, narrated by Lebron James, kicks off with the failures of famous athletes including James, Serena Williams, Tiger Woods, Naomi Osaka, Cristiano Ronaldo, Rafael Nadal, the Chicago Cubs, the US women's soccer team and more.
The hopeful spot soon transitions into the comeback success stories of these athletes as James likens sports with the current pandemic the world is fighting against.
The ad highlights James' Game 7 in 2016 when he famously blocked Andre Iguodala's shot with the score tied in the last moments of the match.
"No matter how far down we may be, we're never too far down," James reassures towards the end of the ad.
The poignant video was backed with Trent Reznor and Atticus Ross' cover of David Bowie's Life on Mars, which was initially created for an episode of HBO's Watchmen.
The ad was aired during The Match: Champions for Charity, which featured Woods, Phil Mickelson, Tom Brady and Peyton Manning on Sunday.
[via
Muse By CLIO
, cover image via
Nike
]