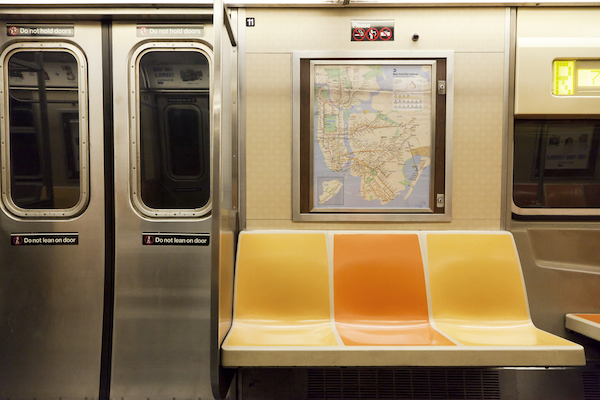 Image via Osugi / Shutterstock.com
As the
coronavirus pandemic
continues to affect the lives of many around the world, the New York City subway has taken an unprecedented step to shut down its system overnight for the first time in 115 years for a major cleaning.
The usually 24-hour MTA system closed from 1am to 5am on Wednesday to disinfect the trains and stations, per the
New York Times
. The MTA will continue its cleaning procedures for four hours nightly to curb the spread of the virus.
The NYC subway system had closed its operations temporarily in the past due to weather conditions. In 2011 and 2012, the subway suspended passenger service after the city was hit by Hurricanes Irene and Sandy. The 2015 blizzard also resulted in the subway shutting down briefly.
However, this is the first time the MTA has planned a complete closure.
"The reason we're taking this extraordinary, unprecedented action is to protect the safety and public health of our customers and our employees," Metropolitan Transportation Authority chairman Patrick J. Foye said in a news conference on Tuesday night.
The subway system shutdown starts tonight (technically Wednesday) at 1am. Follow @s_nessen and @jangelooff who will be out reporting about this overnight — and tune in to @Wnyc tomorrow morning to hear how it went. pic.twitter.com/uVb8cs2ROx
— Kate Hinds (@katehinds)
May 5, 2020
[via
Complex
, cover image via
Osugi / Shutterstock.com
]