[Click here to view the video in this article]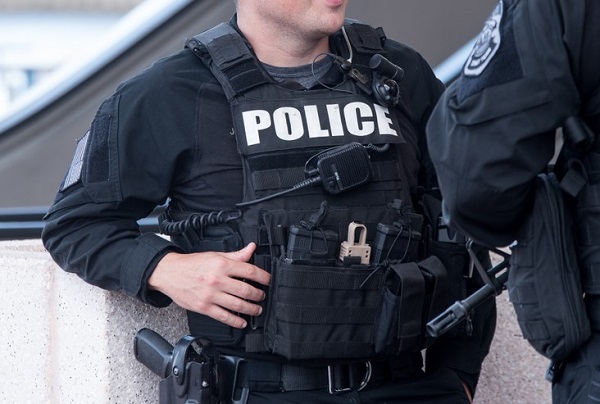 Image via fitzcrittle / Shutterstock.com
A Denver SWAT officer has come under fire after a video of him pushing a photographer into a burning pile of trash trended online.
News channel FOX31 KDVR was covering the third night of the demonstrations last Saturday night, which had sparked following the
tragic death of George Floyd
in Minnesota. As the Colorado camera crew recorded the protests, the team managed to capture the incident at the 1:10:30 mark in the clip below.
A photographer was seen crouching near a dumpster fire in the middle of the road. A SWAT officer then walked over to him and pushed him onto the burning debris. He immediately got up and exited the place, with smoke trailing from his backpack.
The clip showing the incident has gone viral online, amassing over 100,000 upvotes on
Reddit
. Though nobody agreed with the actions of the SWAT officer, some social media users pointed out that the TV news crew's vantage point might have formed a flawed perspective, a situation similar to a photo that showed exaggerated
crowds on a California beach
.
This means that the photographer might be a little further from the flames in reality, as opposed to the situation depicted in the video. The footage might also have been recorded using a telephoto lens, which has the ability to compress space and make things appear closer than they actually are.
Based on the video, it looks as if the officer went out of his way to push the photographer while other officers were moving steadily in a different direction. Must've been a chaotic situation, but still...
— Anthony Borrelli (@PSBABorrelli)
June 1, 2020
[via
PetaPixel
, opening image via
fitzcrittle / Shutterstock.com
]