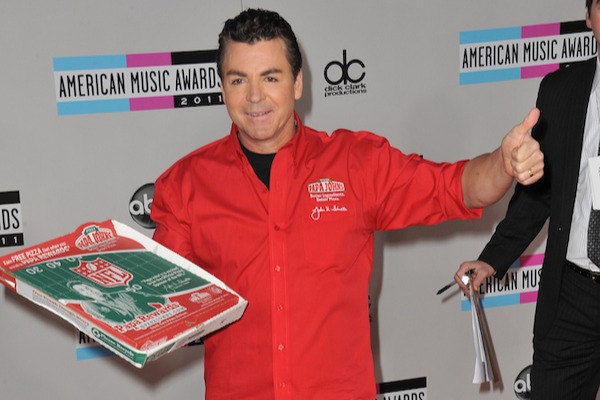 Image via Jaguar PS / Shutterstock.com
Papa John's founder John Schnatter is once again under heat for flaunting his wealth in a series of
TikTok videos
.
Schnatter has faced a long string of scandals, including the infamous 2018 incident when he used a
racial slur
during a video call and ended up being ousted from the company. Now, the pizza maven is being criticized for showing off his assets online during this unsettling period.
In one
clip
, Schnatter was seen heading to his personal helicopter in slow motion as Notorious B.I.G's Big Poppa played in the background. Another
post
displayed Schnatter's collection of vintage cars.
He also did a little
home tour
of his mansion, which he dubbed as "The Papa Castle." The properly tops the most expensive home in Louisville at US$11 million, according to
People
.
Naturally, many internet users were not pleased with Papa John's "tone-deaf" behavior, especially during the
coronavirus pandemic
. One TikTok user commented, "People of the world trying to survive and this man is showing off," while another mocked, "Money doesn't buy taste."
In an earlier post, Schnatter announced that he will be giving US$1 million to COVID-19 relief efforts via
givebackwithpapa.com
.
@thepapajohnschnatter
Tour of the Papa Castle Part 1 #mycrib #finalsathome #fyp #boredinthehouse
♬ original sound - thepapajohnschnatter
@thepapajohnschnatter
#neverfitin #fyp #foryou #foryoupage #natureathome #entrepreneur #pizza #1millionaudition #money #motivation #papajohns #papabless #vibecheck
♬ Big Poppa - 2007 Remaster - The Notorious B.I.G.
@thepapajohnschnatter
Just got verified on IG. Stay tuned for more great content! #fyp #keepingactive #ShowMeYourWalk #neverfitin #car #meme #pizza #papabless #garage
♬ original sound - thepapajohnschnatter
@thepapajohnschnatter
#fyp #foryou #foryoupage #charity #donate #philanthropy #1millionaudition #goingpro #coronavirus #covid19 #covid #papajohns #papabless #celebrity
♬ original sound - thepapajohnschnatter
[via
Daily Dot
, cover image via
Jaguar PS / Shutterstock.com
]