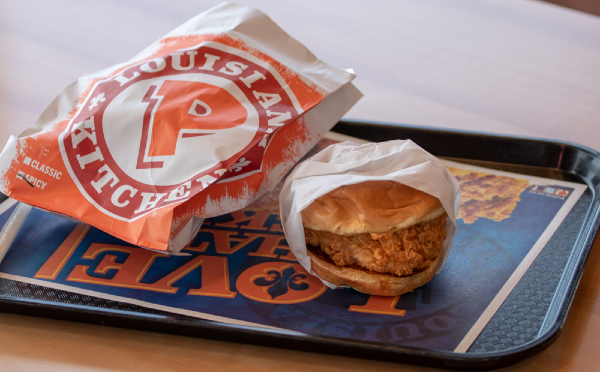 Image via Tony Prato / Shutterstock.com
With a newfound foothold in chicken sandwiches and an expansion in China, you could say that Popeyes is growing up, so creating a more sophisticated visual identity would make sense. The fast-food chain has thus straightened up its collar for a more polished makeover, while maintaining its ability to not take itself too seriously.
The fried chicken giant, founded in 1972, had been planning on a brand overhaul since 2018,
Fast Company
reports. Its vision for a renewal became more concrete after the overwhelmingly successful debut of its
chicken sandwich
that prompted actual fights. Now that it has secured a steady stream of customers, Popeyes looks to wholly modernize its branding.
For decades, Popeyes' visual identity has illustrated the brand's recognition for quirkiness and play, representing the spirit of its hometown, New Orleans. However, this love for good humor placed consistency at a compromise. The brand thus tasked creative agency
Jones Knowles Ritchie
to crispen up its visual identity without departing from its familial personality.
JB Hartford, creative director of the firm, described that it is always a challenge to introduce a "clean, cool, contemporary, and relevant" feel for a well-loved brand without shedding any of its "warmth, humanity, and familiarity."
The agency therefore came up with four design principles for the brand revamp. Firstly, food was to be front and center. The new identity should also take on Popeyes' longstanding color scheme, as well as honor its Louisiana roots. Lastly, it should complement human touch with striking imagery, according to Fast Company.
To amplify its visuals for a sophisticated editorial look, JKR enlisted Alex Lau, former photographer at Bon Appétit, to capture images focused on color and shape. The team then unearthed the refreshing successor to Popeyes' iconic orange by picking a color from a photo of actual Popeyes fried chicken using
Adobe
's eyedropper tool.
Previous logo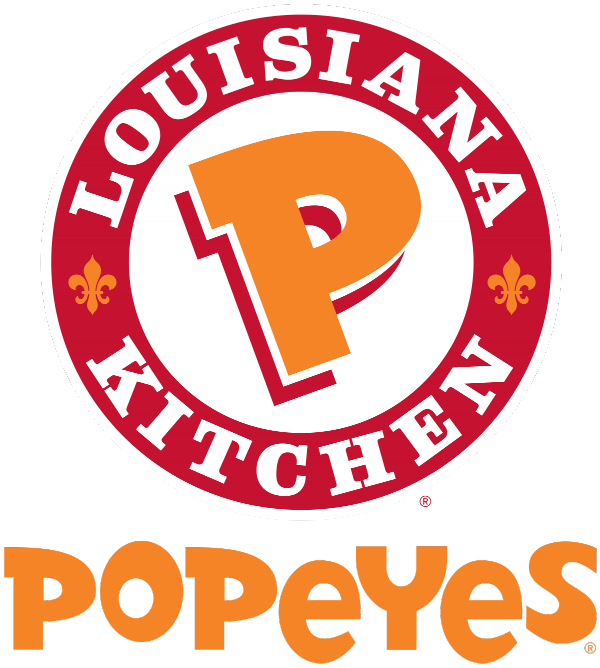 Image via Wikipedia (public domain)
The wacky Popeyes logo has also been straightened out, with a rounder and more legible appearance and a single baseline for all its characters. For familiarity, the mix of capital and small letters is retained. Whereas the wordmark would typically appear on storefronts in the past, the company is now all prepped up for it to be displayed across mobile screens.
New logo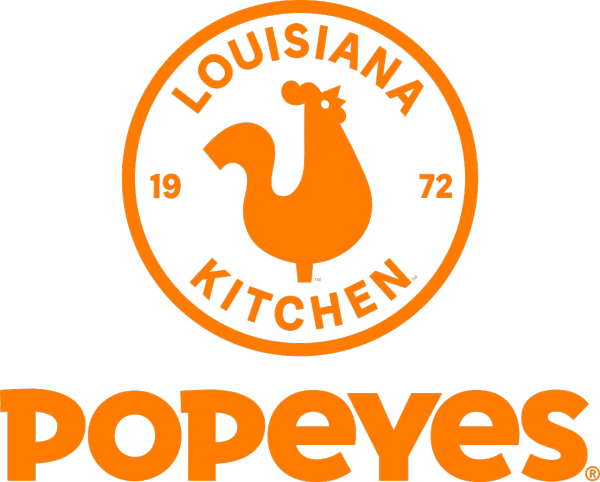 Image via Tucrack / Wikimedia Commons (CC BY-SA 4.0)
Type foundry Colophon helped design a bespoke typeface called 'Chicken sans' to evoke a crisp and contemporary personality.
For an organic, fun appeal, JKR created original illustrations for Popeyes' new packaging, a nod to the restaurant's cooking process and New Orleans icons. In addition, the agency brought in a new chicken mascot called 'Poppy'.
Popeyes is hoping to open over 1,500 restaurants in China in the next decade, and recently made its debut in Shanghai with much success in spite of the uncertain
COVID-19
period. The new imagery is already up in Popeyes' US restaurants, but it hopes to include Louisiana architectural elements such as powdered metals, inspired by a New Orleans street car, and tiling that draws upon local signage.
View this post on Instagram
View this post on Instagram
View this post on Instagram
View this post on Instagram
[via
Fast Company
, images via various sources]