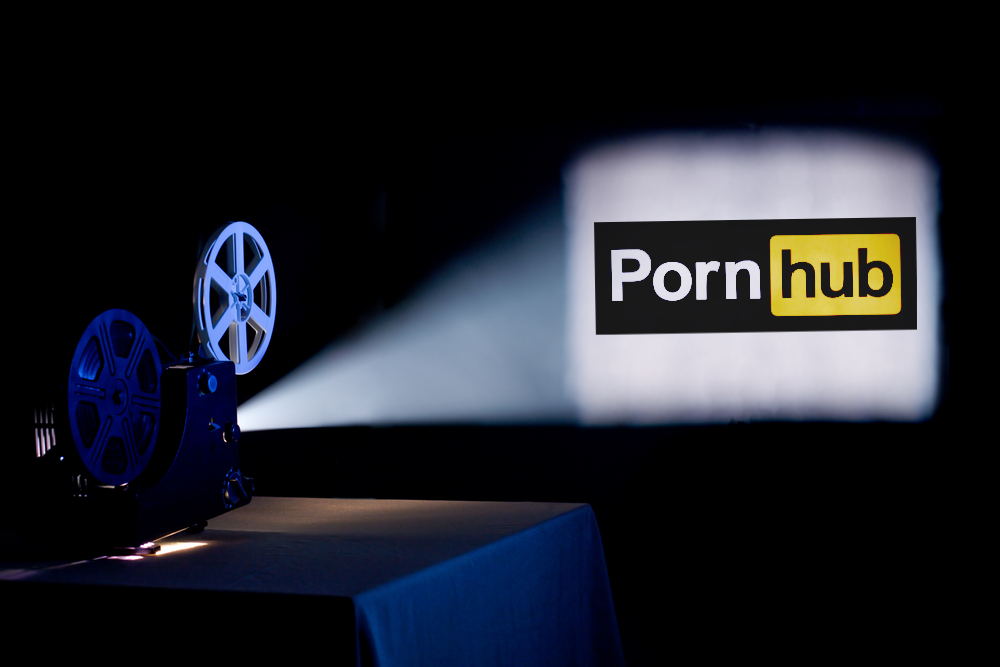 Image via Shutterstock and Wikimedia Commons (public domain)
Pornhub is delving further into the
mainstream
film industry by offering its platform for Germany's Oldenburg Film Festival to take place online.
As the
coronavirus pandemic
lingers on, the film festival plans to mix physical and virtual screenings of the event's programming in September. Pornhub is now pitching its digital space for the Oldenburg Film Festival to screen a variety of films across genres for its millions of viewers, per
Variety
.
The film festival has yet to openly respond to the unusual proposal. However, the adult content streaming site previously premiered its original,
Bella Thorne-directed
short film as part of the film festival back in 2019.
Similarly, when the
SXSW
film festival was canceled in March due to the virus crisis,
Amazon
streamed a selection of the event's lineup on its platform. YouTube is also stepping up with the
We Are One: A Global Film Festival
, which will air content from 20 film festivals, including the
the Tribeca Film Festival
, Cannes Film Festival, Sundance Film Festival, and Venice Film Festival.
View this post on Instagram
Congratulations @bellathorne ! One month after the World Premiere of her directorial debut "Her & Him" in Oldenburg, she will be honored with the Vision Award on Oct 11th at the 2019 @pornhub Awards for her bold & controversial work - and we are thrilled for her! To the @nwzonline at the Opening Night Gala, Ms. Thorne shared, "I wanted to submit to Oldenburg because I felt like the Festival really took a chance: #1 on young writers and directors, but #2 - it's a very ballsy Festival in the sense that they really stand behind what they like...So for me, I was just so happy that they took a chance and are putting their two feet behind what I do!" Love from the team and audiences in Oldenburg to an exciting NOW voice in independent cinema!
[via
Variety
, cover image via
Shutterstock
and
Wikimedia Commons
(public domain)]