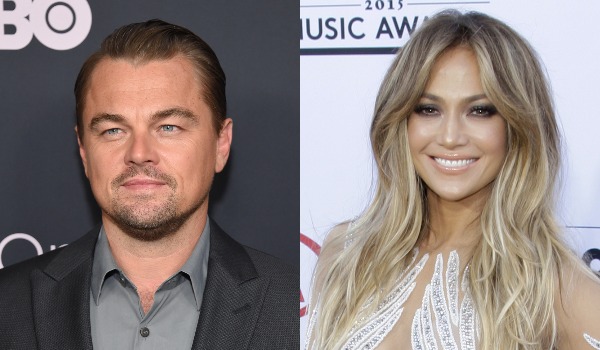 Image via DFree / Shutterstock.com and Kathy Hutchins / Shutterstock.com
Renowned photographer
Mark Seliger
is putting up his iconic celebrity portraits up for auction to help raise funds for
COVID-19
relief efforts.
Seliger partnered with auction house
Christie's
and
Red Carpet Advocacy
to hold the auction of his past celebrity photographs, including some that has graced the covers of The Rolling Stone magazine and Vanity Fair magazine.
The proceeds will head towards various charities combating the virus crisis around the world. The
auction
will include a selection of 25 Seliger's notable portraits of celebrities including Leonardo DiCaprio, Jennifer Lopez, Kurt Cobain, Johnny Cash, Billie Eilish, Tom Hanks, former President Obama, Snoop Dogg, Oprah Winfrey and more.
"My team and I have curated a special group of prints for this auction that illustrate some of my favorite subjects and moments from the last 30 years," he told
WWD
. Christie's and Seliger's studio have also teamed up to create behind-the-scenes clips to provide fans an insight into some of Seliger's portraits.
View this post on Instagram
Today is a big day! I am thrilled to be partnering up with @radvocacy @christiesinc @vanityfair @beekmansocial @lundnyc to announce RADArt4Aid, a purposefully-curated fundraising and advocacy campaign to benefit COVID-19 relief charities. All 25 of the portraits in this collage will be auctioned by @Christiesinc with 100% of the proceeds of sale benefitting charities chosen by our featured subjects, which include @jenniferaniston, #mikhailbaryshnikov, #johnnycash, @kurtcobain, @lauradern, @leonardodicaprio, @drdre, @billieeilish, @tomhanks, #johnleehooker, @lennykravitz, @jlo, @officialjld, @jerrygarcia, @courtneylove, #Lin-ManuelMiranda, @willienelsonofficial, #BradPitt, @barackobama, @officialkeef, @nicolekidman, @jerryseinfeld, @snoopdogg, @springsteen, @amyschumer, @u2, @oprah, and @reesewitherspoon Our campaign's benefitting charities include @americasfoodfund, @americanredcross, @bcefa, #CommunityFoodBankofNewJersey, @directrelief, #GetUsPPE, @goodplusfdn, #HiddenHeroes, #LetLoveRuleFoundation, @mealsonwheelsamerica, @middlewayhouse, @nafclinics, @newyorkcares, @princestrust, @supportandfeed, and @wckitchen #RADArt4Aid is live now on Christies.com and will be Open for Bidding from May 28 – June 12. Please join us in supporting COVID-19 Relief!
[via
WWD
, cover image via
DFree / Shutterstock.com
and
Kathy Hutchins / Shutterstock.com
]