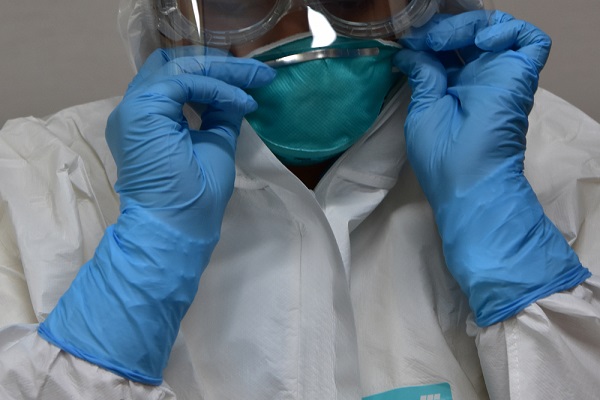 Image via Shutterstock
A Russian nurse has been reprimanded after a photo of her wearing only "lingerie" underneath her transparent protective gown went viral.
Her photo was taken by a patient seeking treatment in a hospital in Tula, south of Moscow. According to the person who captured the image, there were "no complaints" from the other individuals in the all-male
coronavirus
wing.
In spite of this, the staffer was punished by hospital chiefs due to "non-compliance with the requirements for medical clothing."
The nurse told
Tula Pressa
newspaper that it was "too hot" to wear the nurses' uniform under the translucent personal protective equipment. However, she told her managers at Tula Regional Clinical Hospital that she did not realize the gown was so sheer as she was treating the patients.
The hospital administration reported that "a disciplinary sanction was applied to the nurse of the infectious diseases department who violated (uniform) requirements." It described that the woman was wearing "lingerie" but later clarified that she was wearing a "swimming suit."
Readers, on the other hand, weren't too happy with the disciplinary action taken on the nurse. "At least someone has a sense of humor in this gloomy reality," one person said. "Well done, she raised the mood of the patients," another joked.
A Russian nurse wore the bare essentials under her PPE while working in a COVID-19 ward.
She explained that she was just too hot to wear both her clothing & a gown.
While there were "no complaints" from her patients she was suspended...
but she is going viral. #Covid_19#COVID pic.twitter.com/jtoFY0HXAD
— ~Marietta (@_MariettaDavis)
May 21, 2020
[via
New York Post
, opening image via
Shutterstock
]