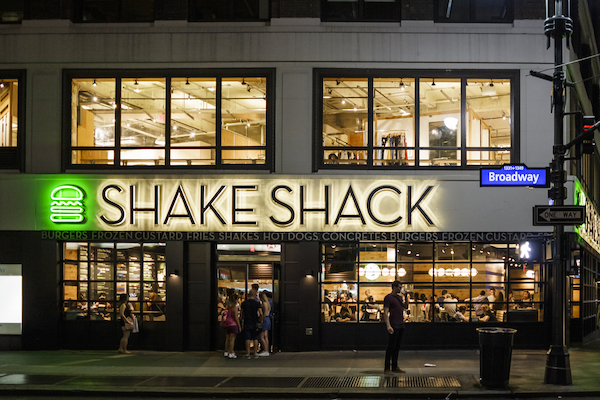 Image via DW labs Incorporated / Shutterstock.com
American fast food joint Shake Shack has unveiled a new kitchen series, called Shake Shack at Your Shack, to get you cooking as you take shelter indoors during the
coronavirus pandemic
. In a new
video
, the brand's culinary director Mark Rosati unveiled Shake Shack's signature cheese sauce recipe, so you can try it for yourself at home.
To get the perfect Shake Shack cheese sauce, you will need the following ingredients: two cups of American cheese, two cups of cheddar cheese, one tablespoon of canola oil, one tablespoon of white wine vinegar, six slices of jalapeños, three to four cups of sliced onions, one to two teaspoon of salt, two teaspoon of peppercorns, two cups of heavy cream, and two tablespoons of white wine.
Once you have the ingredients ready, you can
watch Rosati
create the classic cheese sauce on Instagram to get going on your own culinary venture.
The company will continue to
release
new cooking videos with step-by-step instructions from Rosati and executive chef John Karangis for you to maximize your time at home by cooking up new meals for yourself or your family.
If you just need a quick fix, Shake Shack has also made its Shackburgers available as
DIY kits
so you can prepare fresh burgers in your own abode.
View this post on Instagram
Get lost in the 🧀 sauce! In our first episode of Shake Shack at Your Shack, our Culinary Director @mark_rosati is teaching you how to make our classic cheese sauce at home. Whether you're ordering Shack to go, via delivery, or making a side of cheese fries with your DIY ShackBurger Kit, you'll want to drizzle this fan favorite on everything! #ShakeShack #AtYourShack
[via
Thrillist
, cover image via
DW labs Incorporated / Shutterstock.com
]