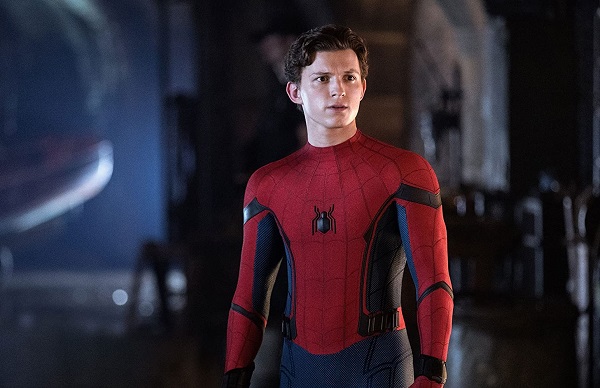 Image via IMDb
Sony has revealed its official name to tag its collection of Marvel movies, and it sure is a mouthful.
The studio now owns the rights to all Spider-Man films, as well as spin-off movies that feature the characters from the Spider-Man comic books. To house all of these films together, Sony decided to create a proper cinematic universe and call it the "Sony Pictures Universe of Marvel Characters," also known as the SPUMC.
Movies such as Spider-Man: Homecoming, Spider-Man: Far From Home and Venom are now all part of the SPUMC.
IGN
announced the brand name from Sony, and fans were not liking it at all. "SPUMC sounds like an STD," one Twitter user joked. "I'm sorry, but you tested positive for SPUMC."
"So, SPUMC? Playing a dangerous game there guys," another user said.
While the moniker doesn't lend itself to a clever acronym, the universe is certainly expected to expand with oncoming films. Oscar-winning film Spider-Man: into the Spider-Verse and the sequel to Venom, Let There Be Carnage, will be part of the SPUMC.
You've got some real spumc, kid https://t.co/rO0EKNd2hL
— ANGIE ZONE️‍ (@EIektraMovie)
May 1, 2020
so.... SPUMC?
....Paying a dangerous game there guys https://t.co/sr5beNWQDj
— ☠️Teh_Shaunz0r☠️ (@Teh_Shaunz0r)
May 2, 2020
Spidey when he hears he's part of the SPUMC. pic.twitter.com/NY6t7ts4k7
— Trent Moore (@trentlmoore)
May 1, 2020
SPUMC sounds like an STD.

"I'm sorry, but you tested positive for SPUMC". https://t.co/k6TOdDHnxX
— Haruka (Mister No Life) (@BackupMister)
May 1, 2020
Sony: We will call our universe the SPUMC.

MCU fans: pic.twitter.com/ptvVzegLaz
— AnotherMarvelGuy (@AnotherMarvelG)
May 1, 2020
sony executive: okay so we need a hot, memorable name for all the spidey movies and side characters we're doing. how about...the spider-verse

sony executive 2: have you considered SPUMC pic.twitter.com/0xfmgybV1g
— Abe "WEAR A MASK YOU DICK" Goldfarb (@AbeGoldfarb)
May 3, 2020
What an awful acronym @Sony. #Spumc https://t.co/YunhuQipn4
— Press Don'Stress (@AjCourtier)
May 2, 2020
[via
Independent
, opening image via
IMDb
]