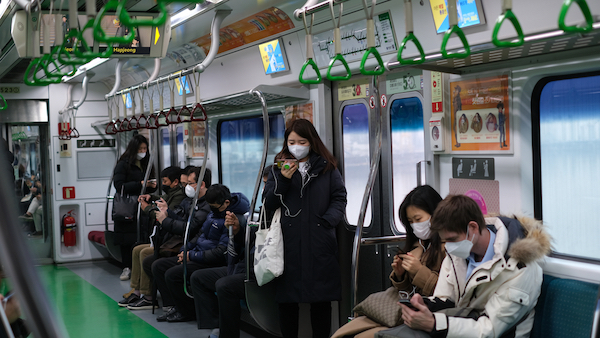 Image via Wesley At Large / Shutterstock.com
There's probably no need to hire a private investigator for people suspecting their spouses of cheating in South Korea. There's an app so powerful, it seems to already do that without even trying.
As revealed in the Channel 4 documentary, The Country That Beat The Virus: What Can Britain Learn?, South Korea is pretty much acing at detecting coronavirus thanks in part to the government's advanced tracking app.
The tool records everywhere a person has visited, so on the off chance that they do test positive for
COVID-19
, people who have been in contact with them will be notified.
There is an unprecedented result to this detailed monitoring process, though. As journalist Krishnan Guru-Murthy shared in the documentary, the app has tracked private lives "to extraordinary extent," explaining in detail where users have been, such as hotels and motels.
One interviewee shared that alerts would read something along the lines of, "Male, 58, was a banker, passed in this area, visited this hotel between these times, and then went to a cinema later on."
Those who receive the notifications might "connect the dots, thinking… I know someone who's 58 years old, who lives in this area, who is a banker," the participant explained. "There were some cases where it emerged someone was cheating on someone else," they added.
Overall, it seems that locals aren't that fazed about their private lives being peered into so closely. "Koreans pride their safety over their privacy," one interviewee commented.
South Koreans would gladly take this side effect in exchange for assurance on personal welfare, as it seems to pay off. While the number of