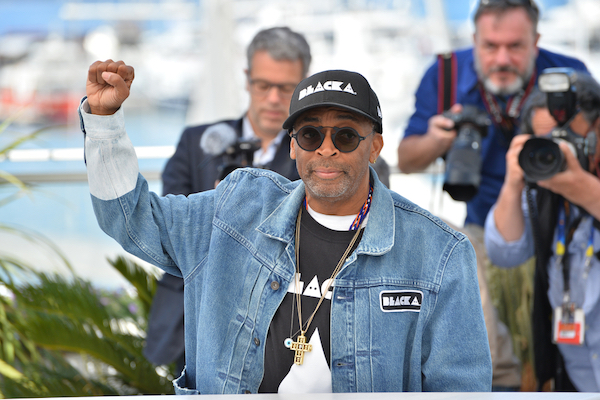 Image via Featureflash Photo Agency / Shutterstock.com
Filmmaker Spike Lee has released a new short film called 3 Brothers that features clips of
George Floyd
and Eric Garner's arrests.
Floyd was killed by Minneapolis cop Derek Chauvin last week, sparking protests across the nation. Similar to the Floyd incident, Garner lost his life by the hands of a cop in Staten Island, New York in 2014, per
The Guardian
.
Lee's short film about the racial injustice and innocent deaths of African-American people was released in light of the current protests taking place in the US. He released the new project on CNN as part of a special report regarding the protests.
The short film starts with the message, "Will History Stop Repeating Itself," followed by clips of Floyd and Garner being arrested. Lee also interwove poignant scenes from his 1998 film Do the Right Thing, where the character Radio Raheem was choked and killed by police officers.
3 Brothers-Radio Raheem, Eric Garner And George Floyd. pic.twitter.com/EB0cXQELzE
— Spike Lee (@SpikeLeeJoint)
June 1, 2020
"The attack on black bodies has been here from the get-go," says filmmaker Spike Lee, responding to protests over George Floyd's death. "...I am not condoning all this other stuff but I understand why people are doing what they are doing." https://t.co/K5Gzn1gRT0 pic.twitter.com/sxnZJ9xRpi
— CNN Tonight (@CNNTonight)
June 1, 2020
[via
The Guardian
, cover image via
Featureflash Photo Agency / Shutterstock.com
]