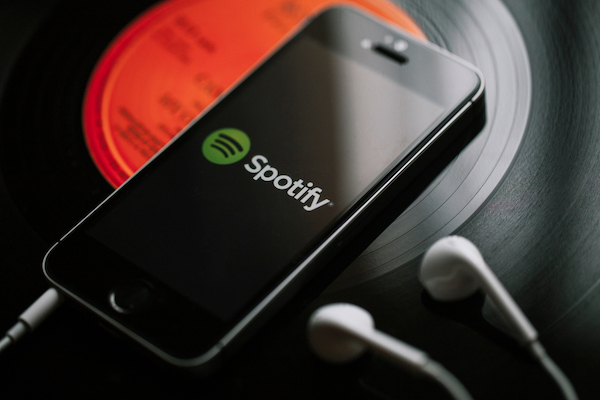 Image via David MG / Shutterstock.com
Spotify's offerings, including playlists and podcasts, are going quiet for eight minutes and 46 seconds, the exact amount of time African-American man
George Floyd
was knelt at the neck by Caucasian police officer Derek Chauvin, which resulted in his death.
As brands
turn their online presences black
, Spotify has responded similarly by using its familiarity with sound to mourn Floyd, while showing solidarity with the Black Lives Matter initiative.
The streaming platform joins others in the music and entertainment sphere in commemorating Blackout Tuesday, when they'll be fighting against racist inequality and police brutality.
The "blackout" began at 12.01am on Tuesday, when users started noticing black logos and headers across over a dozen flagship playlists and podcasts, including the 'Today's Top Hits' and 'RapCaviar' collections.
Spotify will also insert a silent eight-minute-and-46-second track in select playlists and podcasts to convey the duration of suffering Floyd was put in without being able to receive help. It also temporarily stopped posting on social media "as a symbol of solidarity that reminds us that things cannot remain status quo."
The company has additionally placed black talents under the spotlight in new playlists, and will match donations contributed by employees to organizations battling inequality and promoting meaningful change.
[via
WeRSM
, images via
David MG / Shutterstock.com
]