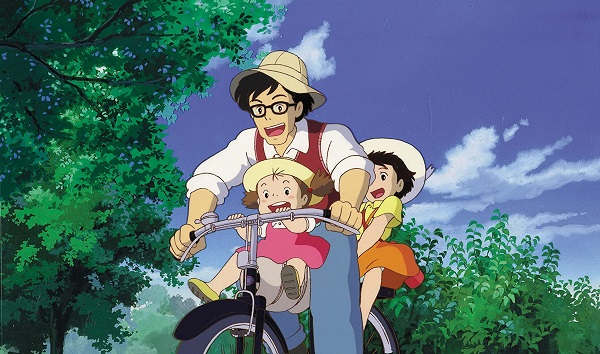 Image via IMDb
A Studio Ghibli fan has created a concept of what the Japanese animation studio's Blu-ray case should look like, and it has won the hearts of many.
The talented @panasonynet came up with the design for
My Neighbor Totoro
, and it has gone viral on Twitter.
The design sees an artwork of Satsuki and Mei on the inner front cover, peering into their reflections in a makeshift lake formed by the disc. The characters are also surrounded by lush green trees.
The spec work is amazing fans, with one even remarking that the "beautiful concept" is going to make her cry.
森の池をのぞく女の子 pic.twitter.com/QMKWcWZ9NI
— パナソニー (@panasonynet)
May 10, 2019
now that is just cute
— J.Deku (@TheJadedGuy)
May 11, 2019
Stuff like this is why I still love physical media. It's rare someone puts in this kind of effort, but it makes a big difference.
— Steven Zurita (@StevenZurita)
May 11, 2019
What a beautiful concept I'm going to cry
— It Was Good Until It Wasn't (@inwardlove)
April 29, 2020
[via
Creative Bloq
, opening image via
IMDb
]