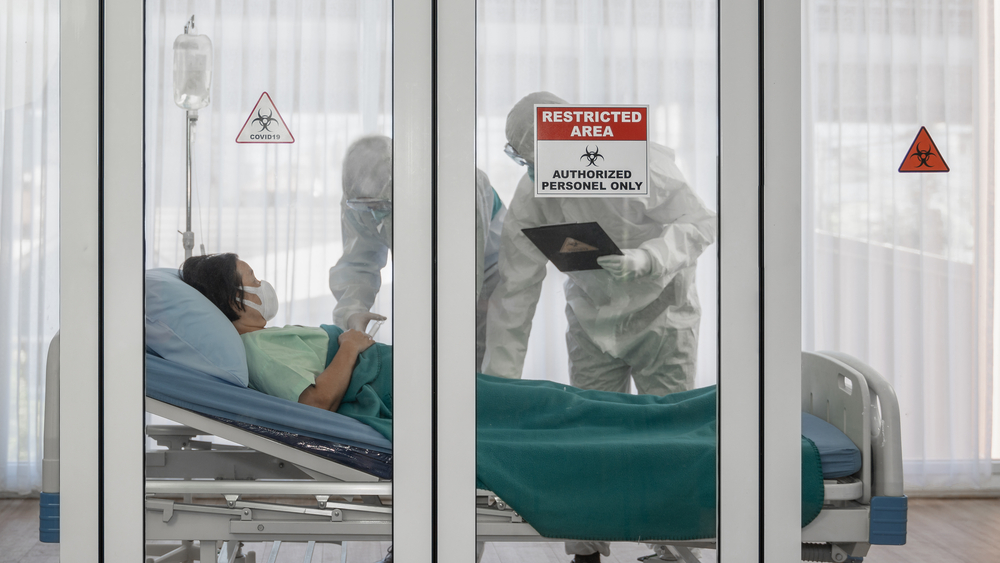 Image via Shutterstock
Over 160,000 people have signed up to be exposed to
COVID-19
in search for a curable vaccine.
Volunteers have applied for the cause via a new nonprofit website called
1 Day Sooner
, which hopes to gather volunteers willing to be infected by the virus, according to a report by
CNN
. The unconventional method is called a
human-challenge study
, or controlled human infection study, and is being implemented to potentially speed up the process of vaccine development.
However, the coronavirus has been proven to be an unpredictable pathogen that has impacted many around the world. The research method might be risky to the volunteers as treatment options are currently scarce.
An article in the
Journal of Infectious Diseases
on 31 March 2020 explains how the human-challenge trial could be a possible method in expediting the vaccine research process.
The piece, written by Nir Eyal of Rutgers, Marc Lipsitch of Harvard, and Peter Smith of the London School of Hygiene and Tropical Medicine, acknowledges that the human-challenge study might pose risks to the volunteers. However, it also points out that "every week [the] vaccine rollout is delayed, [it] will be accompanied by many thousands of deaths globally."
With more attention being placed on human trials, the World Health Organization
released a report
 on 6 May 2020 detailing "key criteria" for COVID-19 human-challenge studies so they remain ethical.
"If this opportunity becomes available, it's an easy decision. There are relatively few chances in life to take an action that could truly have outsize impact, and this is one of them." #WhyIVolunteer #COVIDChallenge #HumanChallengeTrials pic.twitter.com/balGaiJV7R
— 1DaySooner (@1daysooner)
April 24, 2020
The World Health Organization @WHO just released guidance on #HumanChallengeTrials for #COVID19 #vaccine. The WHO paper says such trials are ethically acceptable under certain circumstances. Read more here: https://t.co/S3fed7m4jQ

Chime in with thoughts or questions below! ⬇️
— 1DaySooner (@1daysooner)
May 6, 2020
[via
CNN
, cover image via
Shutterstock
]