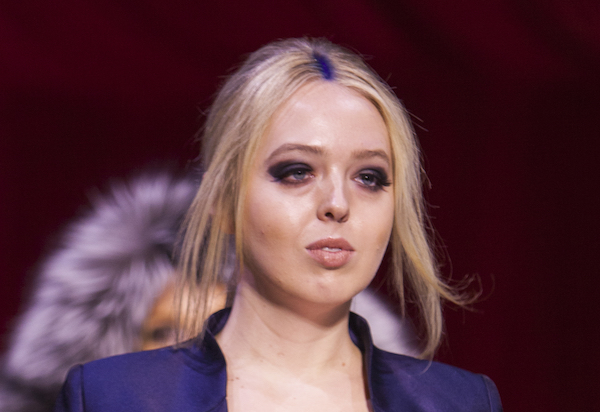 Image via Humberto Vidal / Shutterstock.com
As protesters direct their indignance at President
Donald Trump
for his inaction towards the Black Lives Matter movement, his daughter Tiffany decided to join the Blackout Tuesday campaign on Instagram to express her solidarity with the black community following the unfortunate death of
George Floyd
.
The 26-year-old was one of many, and the only one in the Trump family, to share an all-black box on Tuesday in a bid to block out typical social media postings to bring awareness about racial inequity and police violence.
Trump accompanied the image with a quote from Helen Keller, writing, "Alone we can achieve so little; together we can achieve so much." She also included the hashtags "#blackoutTuesday" and "#justiceforgeorgefloyd" in her post.
As well-intended as such posts might be, some people have criticized the trend, as it potentially mutes the emergence of awareness messages sent out by activists that could better educate the public. Supermodel Emily Ratajkowski
tweeted
that the move was a convenient way to appear righteous "while doing the bare minimum."
"So easy to post a black square," she wrote. "I'm seeing people who haven't posted in YEARS come on to post a black square. Your silence was embarrassing and now you can feel good about yourself while doing the bare minimum. This is the worst kind of virtual signaling."
Apart from posting a black square, social media users who have participated in the blackout can direct followers to relevant support groups in their posts so more people can contribute to the cause.
View this post on Instagram
"Alone we can achieve so little; together we can achieve so much."- Helen Keller #blackoutTuesday #justiceforgeorgefloyd
[via
Mediaite
, cover image via
Humberto Vidal / Shutterstock.com
]