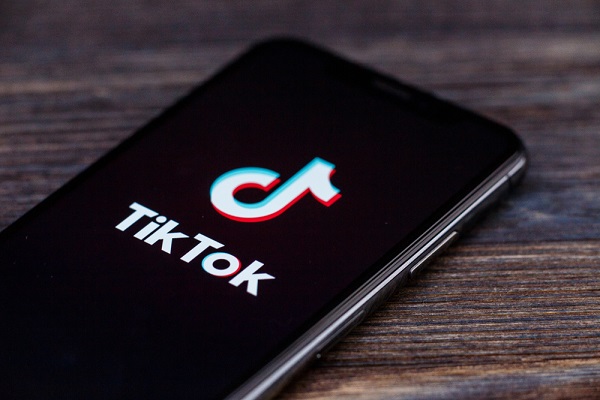 Image via XanderSt / Shutterstock.com
TikTok cracked down on a number of videos following a viral trend that sees users, predominantly in India, digitally darkening their skin color.
The fad involves a new video filter called "darkened skin," which has been accused of promoting "colorism." It shows users looking sad while lip-syncing to a song from a Tamil film called 3, with lyrics about a "white girl" with a 'black heart." The filter then transforms the user into a person with much lighter skin and looking happier.
The
BBC
reported that the filter suffered backlash for perpetuating colorism, which refers to the preferential treatment of lighter-skinned people than others with darker complexions despite them being of the same ethnicities.
Radhika Parameswaran, a professor at Indiana University, commented that the trend is a far cry from the original context. The actual song has nothing to do with colorism, Parameswaran said.
"The song did not explicitly refer to dark skin, but nevertheless, Kolaveri Di's catchy tunes and lyrics become creative fodder for these youths to stage their playful and dramatic performances of skin color mutating from dark to light," he said.
User @nikhilsoni123, who created a video with the filter, said, "Guys this video is not to hurt anyone. I truly agree color shouldn't matter! Colorism shouldn't be celebrated! It was in trend so we did it."
TikTok has removed some of the videos with the "darkened skin" colors, but many can still be found on the platform.
"TikTok is a platform for positive, creative expression," a spokesperson for TikTok shared. "Keeping our community safe is a top priority: our community guidelines make it clear what is not acceptable on our platform, and any content or account that violates these guidelines will be removed."
@africanjawn
like why ? ##neverfitin ##bakingrecipe ##fyp ##natureathome ##tiktoktrending
♬ original sound - md_maya
@afrobeatswithkamau
My thoughts on a ##tiktokindia "trend" that is color blind, ##racist and needs to be stopped. And 2 the creators, ur not racist necesarily..but trend is
♬ original sound - md_maya
@sameer.omar
Black is not something to be ashamed off ##greenscreenvideo ##fyp ##foryou ##foryoupage ##black ##darkskin
♬ original sound - md_maya
@daizyaizy
Ohhhh Baiiiii Dekh lo puriii 🤣🤣
♬ original sound - daizyaizy
@zerri143
how is this now ##foryourpage ##transition ##kolaveridi ##tiktokindia ##bollywoodsong ##shookchallenge ##foryou ##foryourpage ##tiktokviews
♬ original sound - daizyaizy
[via
Tech Times
, opening image via
XanderSt / Shutterstock.com
]