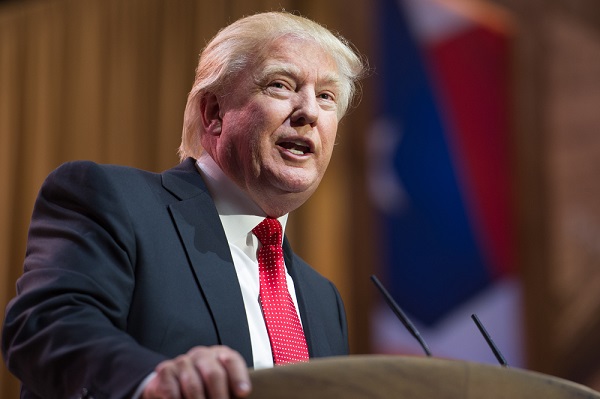 Image via Christopher Halloran / Shutterstock.com
Donald Trump has tweeted a bizarre clip of himself edited onto a scene from Independence Day.
The clip was originally remixed by account Mad "ObamaGate" Liberals, and it sees Trump's head superimposed on that of President Thomas J. Whitmore, who was played by Bill Pullman.
In the original film, Whitmore—a former fighter pilot—attempted to inspire society to keep their faith during the battle against invaders. The new version sees Trump making the same speech, except that he is targeting the coronavirus.
"We're fighting for our right to live, to exist," Pullman/Trump says. "We're going to live on. We're going to survive. Today, we celebrate our Independence Day!"
Pullman has responded to Trump's use of his voice in the parody video tweet. "My voice belongs to no one but me, and I'm not running for president—this year," Pullman told the
Hollywood Reporter
.
May 16, 2020
I just saw the Independence Day video Trump tweeted with himself edited in, which is weird to me because I made the opposite of that in 2016 https://t.co/txoK6icXU5
— Jennifer Morrow (@jenniferemorrow)
May 17, 2020
[via
NME
, opening image via
Christopher Halloran / Shutterstock.com
]