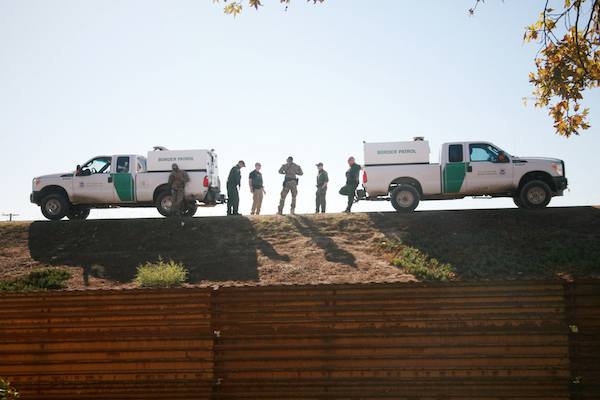 Image via mikeledray / Shutterstock.com
US president Donald Trump has once again brought up his intent to paint the US-Mexico border wall in black, and the administration is looking at a price of at least US$500 million for the job.
According to the
Washington Post
, US military and border officials believed they had already convinced him out of going through with the plan, since the paint would not only be expensive but also require long-term maintenance, but Trump again decided to discuss it during a meeting in April.
Trump has been adamant on painting the wall matte black because it would absorb more heat and make it too hot to touch.
According to the Post, POTUS had asked his son-in-law and senior adviser Jared Kushner to pull up cost estimates for the paint job. The price list stated that two coats of acrylic paint would require an extra US$500 million on top of the administration's existing maintenance costs for the wall, while a premium powder coating would require up to US$3 billion.
Thus far, the government has spent US$15 billion on construction for the wall, which contains weather-resistant steel bollards made to last for 30 years. About 175 miles of the infrastructure has been built, and Trump promises that 500 miles of it will be completed by 2021 as part of his 2020 re-election plan.
However, painting the border might bog down the process. Officials have commented that workers will have to return to sections of the wall that have already been completed, as well as determine how to paint the opposite side of the barrier since they would be entering Mexican territory.
[via
Independent
, cover image via
mikeledray / Shutterstock.com
]